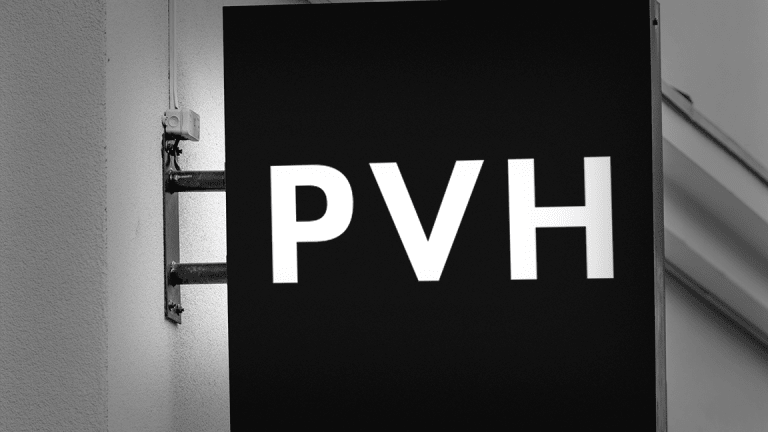 PVH Price Target Boosted by Wells Fargo to $115 After Earnings Beat
PVH, parent company of Calvin Klein and Tommy Hilfiger, has its price target boosted by Wells Fargo to $115 from $95.
A Wells Fargo analyst boosted the price target for PVH (PVH) - Get PVH Corp. Report to $115 from $95 after the parent company of Calvin Klein and Tommy Hilfiger beat Wall Street's third-quarter earnings estimates and raised its full-year guidance.
Shares were up slightly to $100.83.
Analyst Ike Boruchow maintained his outperform rating on shares of the New York-based company.
"Following two consecutive guide downs, it's good to see PVH get back to their old ways with a nice 3Q beat and full year raise," he wrote in a note to investors.
On Monday, PVH reported net income of $209.2 million, or $2.82 a share, down from $243.1 million, or $3.15 a share, a year ago. Excluding items, the company earned $3.10 a share, beating analysts' estimates of $3 a share. Total revenue rose 2.5% to $2.59 billion, above average analysts' estimates of $2.54 billion.
"Given that PVH is now back to their more typical beat and raise formula, with ongoing strength overseas, a conservative view of the US and inventory in better position, we see the stock continuing to move higher from here," Boruchow said.
Sales at Tommy Hilfiger rose 10% to $1.24 billion, while Calvin Klein sales increased marginally to $968.9 million.
Tommy Hilfiger North America revenue of $423 million was flat with the prior-year period, the company said, as growth in the North America wholesale business was offset by a 5% decline in North America comparable-store sales due to continued weakness in traffic and consumer spending trends, especially in stores located in international tourist locations.
Calvin Klein North America had similar challenges, and revenue decreased 5% to $455 million.
PVH also raised its full-year guidance and now  expects to earn between $9.43 and $9.45 a share for the fiscal year on an adjusted basis, compared with its prior range of $9.30 to $9.40.
"During the quarter, we experienced continued outperformance by our European businesses while experiencing volatility in our businesses in North America and across China, including the impact of the ongoing protests in Hong Kong," said Chairman and CEO Emanuel Chirico. "We believe the current holiday season will be very competitive and highly promotional, and expect that the macroeconomic and geopolitical volatility we are experiencing globally will remain a headwind."