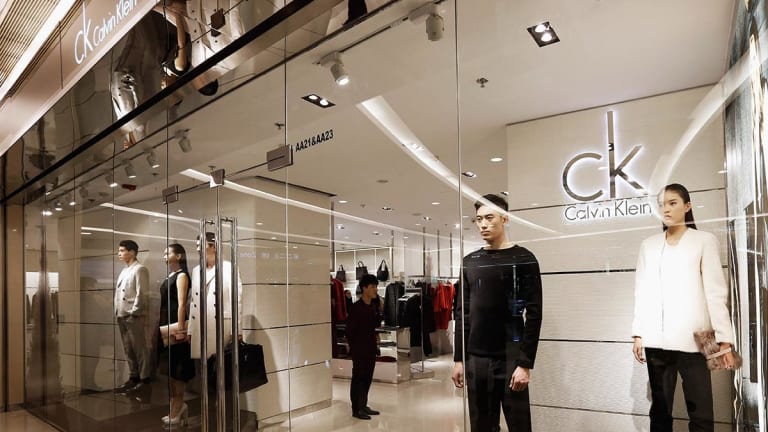 PVH Climbs After Hiring Former Ralph Lauren CEO as President
PVH climbs after hiring former Ralph Lauren CEO Stefan Larsson for its newly created president role.
Shares of PVH (PVH) advanced 2.8% to $111.53 Wednesday after the owner of such iconic brands as Calvin Klein, Speedo and Tommy Hilfiger appointed former Ralph Lauren (RL) CEO Stefan Larsson to the newly created role of president effective June 3.
Larsson will report to Emanuel Chirico, PVH's chairman and CEO, who signed a new five-year employment agreement with the company.
PVH said Larsson will be responsible for managing PVH's branded businesses and regions, with each of the three brand CEOs and the regional presidents reporting to him.
"Stefan's talent and operational track record make him a strong addition to the PVH senior management team," Chirico said.
In 2015, Larsson replaced Ralph Lauren as CEO of the founder's company. He agreed to leave the position in 2017 due to differences with Lauren, who said in a statement at the time: "We have found that we have different views on how to evolve the creative and consumer-facing parts of the business."
The Wall Street Journal reported that on the day Larsson's departure was announced, shares in Ralph Lauren fell 12%.
Larsson was also global president of Old Navy, part of The Gap's (GPS) portfolio, from October 2012 to September 2015, where he helped deliver 12 consecutive quarters of profitable growth, adding $1 billion in profitable sales.
Over nearly 15 years, PVH said, Larsson was part of the team that grew Swedish retailer Hennes & Mauritz (H&M) sales from $3 billion to $17 billion and expanded the company's operations from 12 to 44 countries.