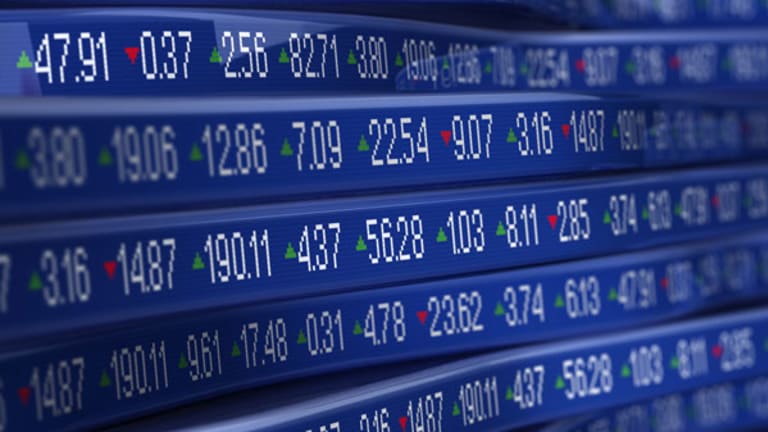 PVH CEO Sees More Acquisitions, Direct Ownership of Top Brands
PVH first-quarter earnings beat analyst estimates, but revenue was down. The company has plans for investing in the business.
NEW YORK (The Street) -- PVH (PVH) - Get PVH Corp. Report reported earnings after the bell on Monday that beat analyst estimates, but revenue fell below last year's numbers.
"We are very pleased with our first quarter results, which exceeded our first quarter guidance, driven by the strength of our Calvin Klein business," PVH Chairman and Chief Executive Officer Emanuel Chirico said in a statement, adding, "Strong underlying fundamentals in our international Calvin Klein and Tommy Hilfiger businesses was partially offset by softness in our U.S. Calvin Klein and Tommy Hilfiger businesses, where a strong U.S. dollar negatively impacted international tourist spending."
The executive said he expects the company to be financially able to pay down debt, invest in its businesses, take more direct ownership in certain licensed Calvin Klein and Tommy Hilfiger businesses, and to make strategic acquisitions.
PVH has a diverse portfolio of apparel brands, and licenses the DNKY and Michael Kors (KORS) brands. The Tommy Hilfiger and Calvin Klein brands together represent 85% of the company's operating profit.
Much of the first-quarter profit was driven by the company's Calvin Klein label, despite the negative effects of the strong U.S. dollar. The designer brand has recently harnessed the celebrity selling power of pop star Justin Beiber and super models Kendall Jenner and Lara Stone.
PVH posted higher-than-predicted earnings of $1.50 a share. Revenue also beat estimates, coming in at $1.79 billion but falling short of Wall Street's $1.86 billion estimate.
The owner of fashion brands that also include Tommy Hilfiger raised its full-year guidance to $6.95, up from its previous estimate of $6.85.
PVH has also authorized a $500 million stock buyback over the next three years.
Last quarter, the company beat earnings estimates by 2.5%, but currency headwinds and the volatile situation in Russia hit the company's bottom line.