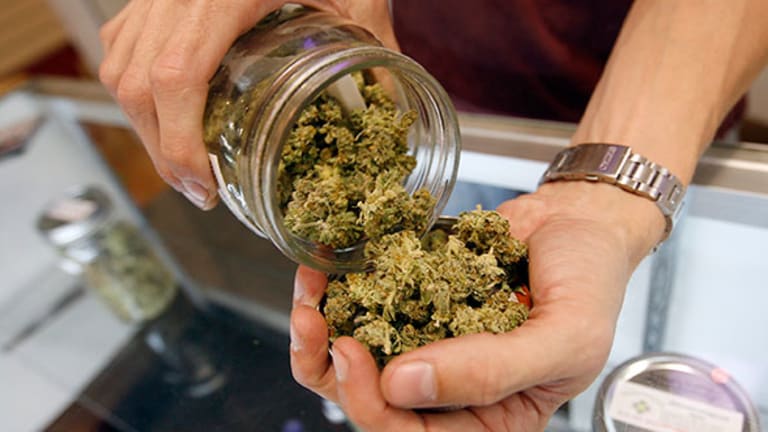 Private Equity Firm Sees Medical Pot Blooming in Los Angeles
Private equity firm Seventh Point wants to get in on the ground floor, says CEO Steve Gormley.
Private equity firm Seventh Point sees big opportunities in medical marijuana and wants to get in on the ground floor. The company recently completed its first round of funding, which was oversubscribed, and will next focus on deploying capital to the legal cannabis market.
Steve Gormley, CEO of Seventh Point, says now is the perfect time to get into the marijuana market. "I liken it to what Joe Kennedy did in advance of alcohol prohibition being repealed," explained Gormley. "They got in, they laid the groundwork, they operated in states where voters had spoken. The same opportunity exists today, almost one hundred years later."
Gormley says industry insiders believe that by 2020, the legal marijuana market will be worth $40 billion to $45 billion. Seventh Point's investment focus is in Los Angeles, where the fund says there are currently an estimated eighty fully compliant medical marijuana licenses.
"LA is to the marijuana industry what Silicon Valley is to technology, or New York is to fashion and finance," said Gormley. "Half of all revenue generated out of the 25 states that have marijuana laws on the books are derived out of California, and half of that is lodged in the L.A. basin. The most talented botanists and geneticists, the most successful retail operators all hail from the Los Angeles market."
Gormley believes the tide has turned and that more states will move forward to legalize cannabis sales. He doesn't see any political roadblocks standing in the way. "I think a tipping point will come during this election cycle when Californians go to the polls and vote in the recreational referendum, which is polling at nearly 70%," he added.