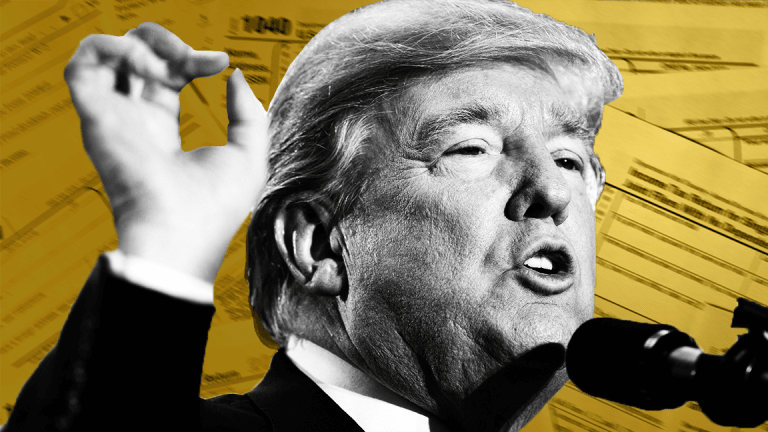 Here's a Top Trade Ahead of Trump's Speech at Davos
Should the president be successful, demand for what United Rentals does will only continue to increase.
This chart of United Rentals (URI) - Get United Rentals, Inc. Report displays a stock that has benefited greatly from the very idea that there would be a boost to infrastructure spending at some point, as President Trump has promised. In fact, Relative strength has literally been nailed to overbought territory since November, and has not gone below neutral since the summer.
The firm reported results Wednesday night, beating expectations for both earnings per share and for revenue. By the way, rental revenue increased 26.8% year over year. Rental gross margin increased to 47.5%. Chances are, I think, that should the president be successful, demand for what this firm does will only continue to increase.
That said, should President Trump fail, the stock has been on quite a tear and sports a debt situation that I am not in love with. Total debt still dwarfs cash on hand. Total assets come to a much larger number. That takes time to sell in an emergency, and usually at a steep discount. The current and quick ratios are weaker than my liking -- but I am old school. Sales growth is indeed strong, and net income growth needs to catch up. It very well may.
Back to the chart. Support is a long way off for a retail trader not already on board to "take a shot". I have tried to display for you rising lines of support, should the trend remain on track over the next 10 weeks or so. My thought is this. If you like the name here, then by all means leg in small. If you think you like the name, but you think this is a lot of money, and you're a little scared ... consider this.
My model shows first support rising to $185 by the end of March, and second support at $170 by that time. Last night, March $175 puts went out at $5.50. The thought here is that by making this sale, you can raise $550 a contract and benefit from a rising trend line without ever owning equity in the name.
Caution: You would be exposed to the risk of having to own the shares at $175 as the Irish take their annual stroll down fifth Avenue. At least in that case, your effective cost would be $169.50 in a name that you thought you liked at $185. No game is risk free. This may or may not be for you.
(This is an excerpt from Stephen "Sarge" Guilfoyle's Morning Recon, which now appears exclusively on Real Money, our premium site for active traders. Click here for a free 14-day trial and receive Morning Recon every day, along with exclusive columns from Jim Cramer, James "RevShark" DePorre, technical analyst Bruce Kamich and more.)
More of What's Trending on TheStreet:
At the time of publication, Stephen Guilfoyle was long URI, although positions may change at any time.