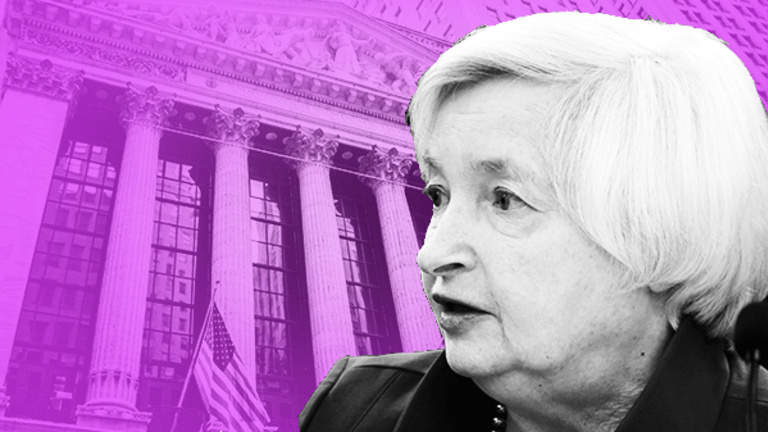 Trump Running Out of Time to Replace Most Powerful Person In the World
Federal Reserve Chair Janet Yellen's term ends in February 2018. President Trump has the option of renominating her or selecting an alternative candidate to lead the world's most powerful central bank.
President Trump reportedly spoke with former Federal Reserve governor Kevin Warsh and Fed governor Jerome Powell in recent days to explore a possible Fed Chair position.
But Mr. President, you are ultimately running out of time to reveal the fate of Janet Yellen.
At least from a historical perspective. Yellen's term expires in just four months - February 2018.
The clock is ticking.
Yellen was nominated as Fed Chair by former President Obama on October 9, 2013. She started her term in February 2014.
Yellen's predecessor, Ben Bernanke was nominated by former President George Bush on October 24, 2005. Bernanke started his term in February 2006.
Notice a pattern?
Replacing a Fed Chair isn't as easy as replacing a White House Communications Director (I'm looking at you, Mr. Scaramucci.)
The top spot at the Fed requires Senate confirmation.
Trump could certainly nominate someone in the coming weeks and still be in line with the timing his predecessors used. On Friday, Trump told reporters a decision is coming over the next two weeks. 
But if Trump was going to replace Janet Yellen, I think he would have announced it already.
Replacing a Fed Chair brings uncertainty to all sorts of asset markets - and investors hate uncertainty.
Editor's Cut Exclusives
The uncertainty of Trump replacing Yellen would be extra risky for the markets, compared to previous Fed transitions.
That's because the Fed just announced at its September 20 policy meeting that it would start to unwind its massive $4.5 trillion balance sheet in October. This is something the Fed has never done before.
Even though the balance sheet normalization process will be gradual and akin to watching paint dry as Yellen recently noted, the explosive growth of the Fed's balance sheet holdings helped spark the 200% plus increase in the S&P 500 since its March 2009 low.
If the balance sheet gets smaller, does the market start to cave in?
Having steady leadership at the Fed to oversee this process would soothe investors' fears.
And we know President Trump loves to tweet about the stock market.
By the way, the S&P 500 is up roughly 16% since November 9, 2016, the day after the election. Covfefe!
Don't miss these top stories on TheStreet: