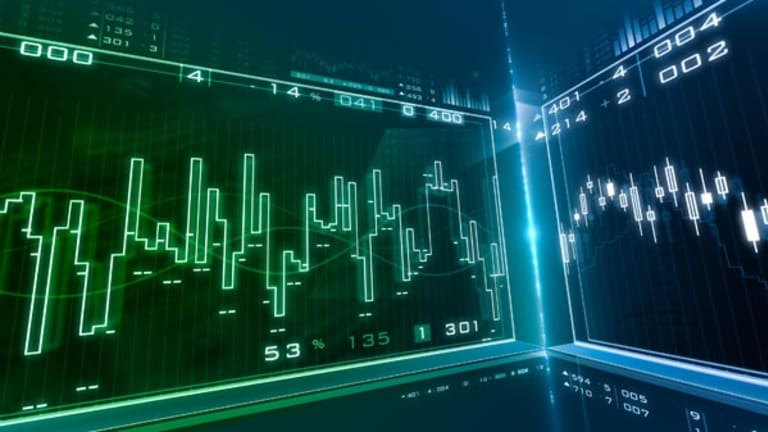 Preserve Your Assets With Muni Funds
The 10 best-rated open-end bond mutual funds based on risk-adjusted performance through Sept. 30.
For more coverage from TheStreet.com Ratings team, check out TheStreet.com Ratings section.
The right-side brains of capitalists may be horrified by even a partial nationalization of the global banking system. Meanwhile, amid the current selloff, the left-side brains of these same investors love the idea and only fear that it won't come soon enough.
For those investors who do not believe the panic last Friday marked the bottom,
TheStreet.com
Ratings team has compiled the 10 best-rated open-end bond mutual funds based on risk-adjusted performance though Sept. 30.
None of these funds earned a rating of A+ within our universe of open-end fixed income fund rankings because they were crowded out by the steady returns of 215 different money market funds.
The best-rated bond fund as of the end of the third quarter is the
Alpine Ultra Short Tax Optimized Income Fund
(ATOIX) - Get Report
, which has a rating of A, or buy. Aside from 2.7% in corporate debt, the remainder of the fund's portfolio is invested in municipal obligations such as the Volusia County, Fla., Multi-Family Housing Authority and a Scottsdale, Ariz., hospital.
Also with a rating of A, the
Wells Fargo Advantage Ultra Short-Term Municipal Income Fund
(SMUAX)
targets federal tax-exempt income with very short-term maturities. This second best-rated open-end bond fund, offered by
Wells Fargo
(WFC) - Get Report
, has its largest security holdings in the tobacco settlements of California and New Jersey along with the DeKalb County, Ga., Multi-Family Housing Authority.
The third-place
Vanguard Short-Term Tax Exempt Fund
(VWSTX) - Get Report
added 3.39% over the last year on municipal securities, with an average target maturity under five years. Three of its larger federal-tax-exempt holdings are revenue bonds of the Pennsylvania Turnpike and the Florida Hurricane Catastrophe Fund and general obligation debt of the Las Vegas Water District.
If you prefer a short-duration U.S. Treasury fund, check out the
Ridgeworth Institutional U.S. Government Securities Ultra Short Bond Fund
(SIGVX) - Get Report
. It holds 11.3% Treasuries and 84.7% mortgage pool securities of
Fannie Mae
(FNM)
and
Freddie Mac
(FRE)
. This fund's steady performance helped earn it an A rating.
For more information, check out an
.
Kevin Baker became the senior financial analyst for TSC Ratings upon the August 2006 acquisition of Weiss Ratings by TheStreet.com, covering mutual funds. He joined the Weiss Group in 1997 as a banking and brokerage analyst. In 1999, he created the Weiss Group's first ratings to gauge the level of risk in U.S. equities. Baker received a B.S. degree in management from Rensselaer Polytechnic Institute and an M.B.A. with a finance specialization from Nova Southeastern University.