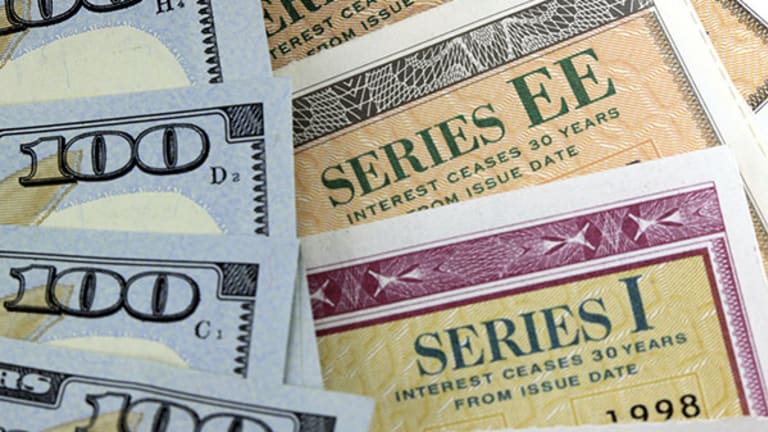 Prepare Your Bond Portfolio for Raising Interest Rates
Higher interest rates generally don't bode well for bonds, because yields and prices move in opposite directions. But that doesn't mean to avoid bonds altogether. It means you should diversify.
NEW YORK (TheStreet) -- As the Federal Reserve gets closer to raising short-term interest rates for the first time in nearly a decade, your bond portfolio might need a quick check-up. That's because higher interest rates generally don't bode too well for bonds. Yields and prices move in opposite directions.
But before you panic, keep in mind the first rate hike is likely to be small, totaling 25 basis points (0.25%). Subsequent rate hikes are expected to be slow and gradual.
"The Fed has told us that they are going to be extraordinarily cautious," said Priscilla Hancock, global fixed income strategist at J.P. Morgan Asset Management, based in New York. "A small rise in rates at the front end of the[yield] curve is already priced into the bond market. We strongly believe in diversification."
Hancock defines diversification as a mix of traditional, high-quality bonds with intermediate durations coupled with extended-sector global high-yield bonds, and some unconstrained debt to bring down the volatility in your portfolio.
Amid low interest rates, Hancock likes corporate high-yield bonds, also known as junk bonds. These are bonds have a higher risk of default -- in other words, they're tied to riskier companies with poorer credit. That's why the returns are higher: Investors are being compensated for taking on extra risk.
She said the spread in these bonds -- i.e., the difference in yields between those junk bonds and benchmark Treasurys or investment grade corporate bonds -- is 60% wider than last year.
"Default rates remain low in this space, not including energy, metals and mining," she said. "We think you're being highly compensated for what is a very moderate amount of risk."
Meanwhile, take a look at bonds with shorter durations, which are less sensitive to changes in interest rates.
"If the market begins to price in additional rate hikes, those bonds will be less affected because they are closer to maturity," said Scott Kubie, chief strategist at CLS Investments based in Omaha, Neb.
Deron McCoy, chief investment officer at Los Angeles-based Signature Estate and Investment Advisors, and especially favors bonds tied to improving sectors of the economy, like housing. McCoy points to bond funds like DoubleLine Total Return (DBLTX) - Get Free Report , which has returned 2% year-to-date, Pimco's Income Fund (PIMIX) - Get Free Report , with a 2.6% year-to-date return, and Angel Oak Multi-Strategy Income Fund (ANGIX) - Get Free Report , a fund that has returned roughly 3% so far this year.
Those profits crush the recent returns in stocks. The broad S&P 500 has lost 6% since the start of the year.
But some experts are wary of bond funds in the face of rising interest rates.
While bonds lose value as interest rates rise, that's only the case if the bond is sold before maturity. Bond fund managers tend to do just that. In other words, investors aren't the ones deciding when to pull the trigger and sell the bond. They're relying on a manager.
But Hancock isn't so worried.
"The fallacy that's out there is that there's a different math to bond funds than there is to individual portfolios," she said. She said if you buy a portfolio of bonds today with a duration of five years -- whether it's an individual portfolio or a mutual fund, the math of fixed income is the same. "Your total return will be very similar to the yield you bought in at, assuming you hold it until maturity," she said.
However, Hancock notes, due diligence is needed to understand specific bond managers and how they manage their portfolio in the face of rising rates.