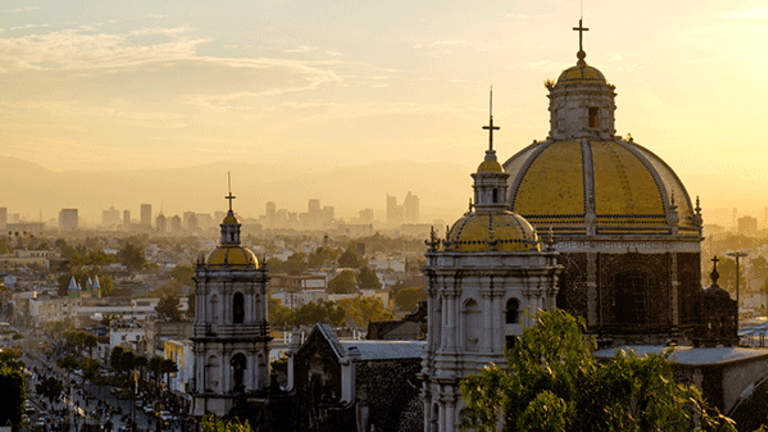 Earthquake Off of Japan Follows Major Mexico Quake
Temblor hits ocean near 2011 Fukushima disaster on same day Mexico City quake reportedly kills more than 40 people.
The U.S. Geological Survey said Tuesday that a 5.3 magnitude earthquake hit the ocean off of Japan's east coast some 30 miles from the city of Namie, Fukushima, just hours after a major quake struck Mexico City.
Fukushima is the area where a 2011 earthquake off of the coast sparked a tsunami that hit the Daiichi Nuclear Power Plant, leading to a nuclear meltdown and the release of radioactive material. The Fukushima incident was the most significant nuclear disaster since the 1986 Chernobyl explosion. However, the Japan Meteorological Agency did not immediately issue any tsunami warnings following the latest temblor.
Meanwhile, a powerful 7.1 magnitude earthquake struck the central state of Puebla near Mexico City. The quake's epicenter was near the city of Raboso, some 76 miles southeast of the capital. 
Mexican officials reported damage to buildings, while The Washington Post reported 42 deaths. The Mexico quake fell on the anniversary of a 1985 temblor that did major damage to Mexico's capital. Buildings across the city held earthquake preparedness drills earlier Tuesday, according to local reports.
More of What's Trending on TheStreet: