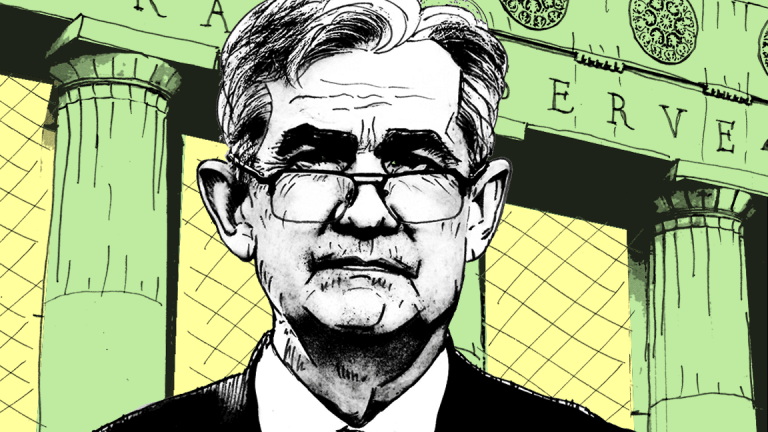 As the Federal Reserve flooded global financial markets during the last decade with more than $3.5 trillion of freshly-printed money, many economists assumed that stocks and bonds from less-developed countries like Brazil, Russia, India and China would get a big boost from investors looking to stash extra dollars in higher-risk, higher-yielding assets.
Yet Federal Reserve Chairman Jerome Powell says the phenomenon may be exaggerated.
In a speech Tuesday in Zurich, Powell noted that capital flows to emerging markets were strong in the mid-2000s, when the Fed's target interest rate was "comparatively high." From 2009 through 2011, flows to the countries abated even as the Fed was continuing to pump money into global markets. More recently, the capital flows picked up "despite the fact that the Fed has been removing accommodation since 2015," he said.
The takeaway, according to Powell, is that emerging markets won't necessarily face dire capital outflows as the Fed raises U.S. interest rates and shrinks its balance sheet - effectively withdrawing the monetary stimulus. It's a bold call, given that investors have recently sold off emerging-market stocks, leaving them down about 2% year-to-date. By comparison, the Standard & Poor's 500 Index of large U.S. stocks has slid just 0.2% in 2018.
"There is good reason to think that the normalization of monetary policies in advanced economies should continue to prove manageable for emerging-market economies," Powell said. "The role of U.S. monetary policy is often exaggerated."
The Fed, which cut interest rates to near zero in the wake of the 2008 financial crisis, began tightening monetary policy in late 2015 and has since lifted target interest rates to a range between 1.5% and 1.75%. While the central bank's monetary-policy committee voted to hold rates steady at a meeting last week, most traders expect a 0.25-percentage-point hike in June and one or two additional increases over the rest of the year. 
A common assumption of economists is that as yields rise on less-risky assets like U.S. Treasury bonds, more investors will find emerging-market assets incrementally less attractive. Higher U.S. interest rates also tend to push up the value of the dollar, hitting emerging-market currencies and thus reducing returns for dollar-based investors. 
Periodic shifts in capital flows to emerging markets could be explained by economic growth cycles in the countries, which aren't necessarily synchronized with those in the U.S. or other advanced economies, Powell said. It's also likely that commodity prices play a role, he said.
"The pickup in both global growth and commodity prices over the past couple of years explains a good part of the recent recovery of capital flows," Powell said.