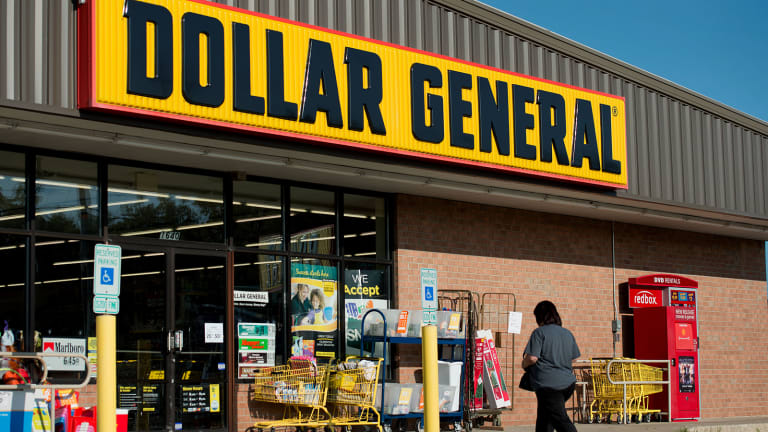 2015 was a rough year for specialty retailers as online giants like Amazon (AMZN) - Get Amazon.com, Inc. Report continued to threaten their very existence. Anthony Chukumba, analyst at BB&T Capital Markets, said owning discount stores like Dollar General (DG) - Get Dollar General Corporation Report is a good way to avoid the danger that Amazon portends.
"If you have a retailer that is insulated from that such as the dollar stores where the average ticket is so low that shopping online is not an alternative, that's a good place to be," said Chukumba, adding that he also like retailers with well-developed omnichannel strategies.
Shares of Dollar General are down 1.6% so far this year. Chukumba said the company's stock will fare better in 2016 because Dollar Tree (DLTR) - Get Dollar Tree, Inc. Report recently acquired their largest competitor Family Dollar (FDO) and will be spending a lot of time fixing that brand.
"They are going to be converting a number of Family Dollar stores to Dollar Trees," said Chukumba. "And Dollar General does not compete nearly as much head-to-head with a Dollar Tree as they do with a Family Dollar."
Shares of Restoration Hardware (RH) - Get RH (Restoration Hardware) Report have dropped 16% year-to-date and nearly a third of the company's stock is sold short. Nevertheless, Chukumba is bullish on the retailer heading into the new year, saying the company will fare much better as it upgrades into larger stores.
"It allows them to do true life-style merchandising where you walk into different rooms in the store and it looks like a bedroom or a living room," said Chukumba. "But everything is on sale and it really allows for incremental purchases."
Finally, Chukumba is bullish on Best Buy (BBY) - Get Best Buy Co., Inc. Report , down 21% year-to-date, saying the electronics and appliances retailer is executing phenomenally well at the store level and online.
"We also think there is a good capital allocation story here," said Chukumba. "They are building up cash on their balance sheet, we think they are going to aggressively buy back stock and they pay a nice dividend as well."