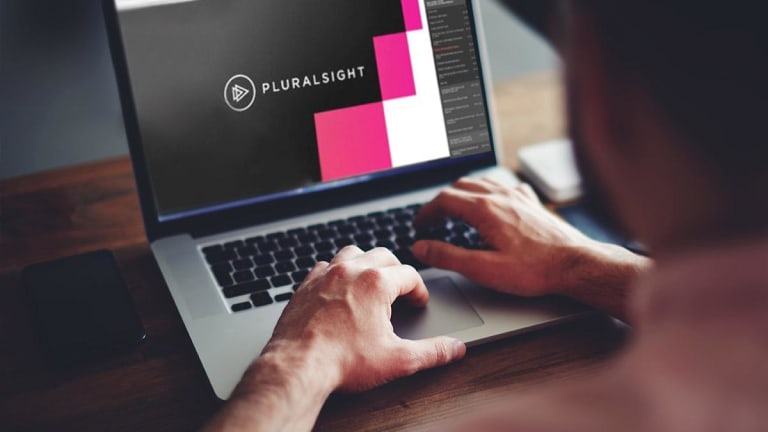 Pluralsight Dives on Billings Miss; Several Price Targets Are Lowered
Management attributes the shortfall to poor sales execution and slow onboarding of new reps.
Pluralsight (PS)  plunged 38% in early trading after the company's second-quarter results showed billings of $80.6 million, below the expected $89.1 million.
Management says the miss was due to poor sales execution and the slow onboarding of new sales representatives at the Silicon Slopes, Utah, online publisher of training videos for software developers and IT administrators.
Pluralsight's second-quarter net loss widened to 30 cents a share from 20 cents in the year-earlier period. The adjusted losses were 6 cents versus 20 cents.
Revenue was $75.9 million compared with $53.6 million. The Bloomberg-compiled consensus estimate for the latest quarter was $73.9 million.
SunTrust analyst Terry Tillman maintained his buy rating but cut his price target to $27 from $41.
"We are surprised by the magnitude of the billings weakness and we expect the stock to be a show-me story until investors gain confidence in billings re-acceleration," Tillman wrote in a note to clients.
Barclays analyst Saket Kalia cut his price target to $26 from $41 and maintained his overweight rating. 
Raymond James analyst Brian Peterson lowered his price target top to $26 from $39 and maintained his outperform rating.
Pluralsight forecast revenue for the third quarter between $79.5 million and $80 million; the consensus estimate is $82.5 million.
The company sees a third-quarter adjusted loss per share of 13 cents to 15 cents vs. the consensus estimate of an 11-cent loss.
Pluralsight has 10 buy ratings, one hold and no sells, with an average price target of $33, according to Bloomberg data.
Summer Break Sale: Subscribe to Real Money and Save 76%
Join Real Money, our premium site for active investors, and enjoy exclusive access to real-time market analysis from Jim Cramer and more than 20 columnists hand-picked by him.