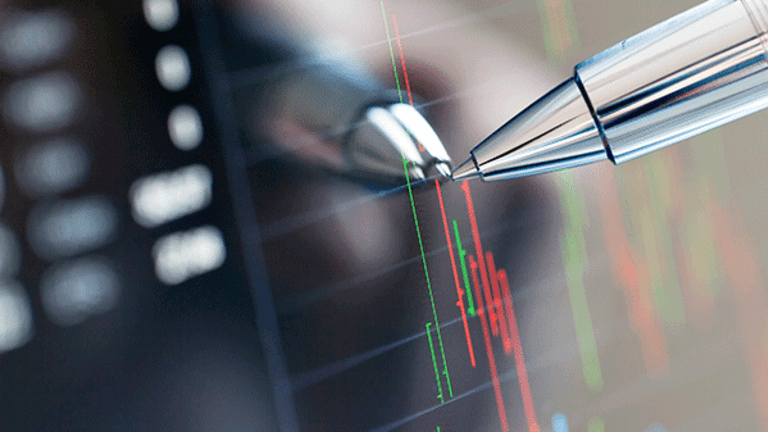 Playing Earnings Can Be a Dangerous Game; Here's the Proof
Nobody knows for sure how a stock will react. Great earnings can lead to a big selloff.
Lots of traders like to "play" earnings. They'll buy a stock just before the earnings report in hopes that the stock pops, or they'll short in hopes that the stock drops. Irrespective of how they want to rationalize their trade, this is indeed "playing."
Nobody knows for sure how a stock will react. Great earnings can lead to a big selloff, as traders who anticipated those earnings are now taking profits. Lousy earnings can lead to a big rally as traders realize that, as bad as things look now, they can only get better.
Studying the pre-earnings trading pattern can be helpful in making a calculated guess on the direction of a stock after an earnings report. If a stock has made a strong advance prior to the earnings release, then it's going to take a very big number to bring out even more buyers, and convince those who bought the stock at much lower levels to refrain from taking profits.
Often, a big number on the heels of a big advance will still lead to profit-taking. Simply put, avoid buying a stock prior to an earnings release if the stock has already made a big run. Just acknowledge that you're late to the party, and move on.
The trickiest patterns are those that have consolidated prior to an earnings report. In such cases, you just never know which way the stock is going to move. Why? Because bulls don't have a big profit to take, and bears don't have shorts that need to be covered.
Let's look at some post-earnings moves.
After printing a double bottom at $180 in early December, Tesla (TSLA) - Get Tesla Inc Report advanced 60% before peaking at $290. The stock held a very steep trend line into earnings. After such a move, how could traders avoid taking profits, irrespective of the company's earnings, revenue and guidance? It made sense to sell the stock prior to the report. And even if you waited to sell when the stock opened at $265 on Thursday, you were still booking a nice profit if you bought early.
And now that the stock has rebounded off $250, I think it's going to take quite a while for the stock to soak up all that supply between $260 and $290. After all, why would an investor buy TSLA now? If you're bullish on TSLA, fine. But is there a reason to load up on the stock right now? No. But if you own the stock, is there a reason to be selling it now? Sure. Where is the next catalyst that will entice buyers to make aggressive bids on the stock? I don't know--and that's the problem.
You can't see it on the chart below, but Weibo (WB) - Get Weibo Corp. Report advanced 360% between February and October last year. It then consolidated between October and February, with a top at $55. I actually thought the stock might be ready to break out on a good number, so I took a very small position prior to the earnings release. Wrong! The stock fell 4.6% after what was actually a good earnings report, and I sold at the open and took a small loss.
Why not wait for a while to see if the stock recovers? Because that wasn't the trade. I bought the stock for one reason. I thought the stock would pop after the report. So when that didn't happen, there was no reason to change my plan and rationalize holding the stock. No! You take your loss, and move on. WB will need some time to rebuild as traders realize that they're not going to be saved by a rush of buyers. Their selling activity creates the supply that will keep WB below $55.
NetEase (NTES) - Get NetEase Inc. Report looked a lot like WB prior to the Feb. 15 earnings report. The stock could have gone either way. After a very strong report, the stock popped up nearly $20 and never looked back. If you were holding the stock into earnings, you'd have seen that the gap was holding and would have likely held the position.
After all, nobody else was taking profits. Why go against the crowd after it became apparent that NTES was holding the gap? Now, any pullback to test that gap is likely to be met with strong demand. If so, then the earnings pop is really a "breakaway gap" that should be held.
Square (SQ) - Get Block Inc Class A Report also reported a great number last week, after the stock had drifted to the 50-day moving average in a volatility squeeze. The same thing actually happened last year, though you do not see it on the chart.
Volatility squeezes that occur near a key moving average like the 50-day or 200-day moving average will often lead to big moves. In this case, the move was higher. Like NTES, I think this is a breakaway gap. Any pullback to $16.50 is likely to be met with buyers.
Be careful out there.
At the time of publication, Dan Fitzpatrick was long SQ, although positions may change at any time.