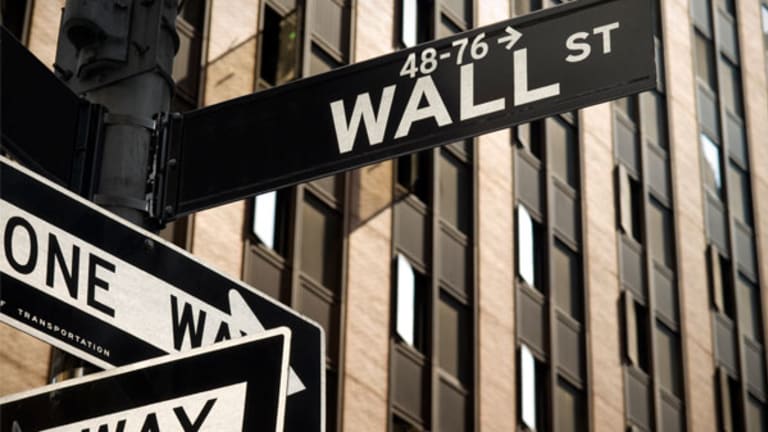 Playing Domestic 'Small Ball'
One thing seems certain early in the new year. Volatility is going be much higher early in 2014 than during the pretty much straight up market in 2013.
This article originally appeared on Jan. 31, 2014, on RealMoney.com. To read more content like this plus see inside Jim Cramer's multimillion-dollar portfolio for FREE... Click Here NOW.
"If you cannot be chaste, be cautious." -- Spanish Proverb
One thing seems certain early in the new year. Volatility is going be much higher early in 2014 than during the pretty much straight up market in 2013. This volatility is being driven in a large part on concerns around emerging currencies and markets as well as what appears to be a slowdown in China.
Investors have probably heard more about the Turkish Lira, Argentinian Peso and Hungarian Forint in January of this year on CNBC than in all of 2012 and 2013 combined. These worries could last for awhile until the market becomes more comfortable that things are starting to stabilize overseas.
The slowing growth in emerging markets is starting to show up as disappointing sales figures in earnings reports from global companies like Diageo (DEO) and Unilever (UL) as well. I believe investors are best served here by underweighting this sort of multinational play that is relying on emerging markets for a good portion of their growth story. I would also avoid commodity plays like miners right now.
For my own portfolio, I am using the same strategy as the president did in his recent State of the Union speech; I am playing "small ball." The additional funds I am adding to the market on dips and going to safe domestic firms with little to no overseas exposure. I am only nibbling right now as the market feels like it has further movement to the downside. Below is an example of one of these safe domestic plays I am very comfortable taking a bigger position in at current levels.
Even though I work at home, my five-year Golden Retriever goes to daycare three days a week to become 'socialized' -- basically so he can play all day with his buddies. I also just spent $32 the other day on a five-pound bag of top flight dog food and an 'organic' rawhide chew stick. I live in a 50-story building with similarly-minded doting canine 'parents'.
Americans are still recovering from the financial crisis and dealing with the slow recovery since that recession ended. They may cut back on dining out and take cheaper vacations but they are not scrimping when it comes to their pets. This is one reason PetSmart  (PETM) continues to be a core holding in my portfolio even though I am significantly underweight the consumer discretionary sector right now.
PetSmart is the market leader in the pet retailing space. It has some 1,300 stores in the United States and Canada. The company has tripled earnings over the past decade and continues to churn out 10% to 12% earnings per share gains on a regular basis. Despite this, the stock currently is selling for slightly less than the overall market multiple.
PetSmart is offering an attractive entry point after declining more than 15% from recent highs. The main drivers of the decline were a couple of analyst downgrades who were concerned about the company's business being "Amazoned."
I believe these worries are overblown. PetSmart does a great job connecting to pet owners via their pet grooming and adoption services. In its last earnings report, the company beat on the bottom line estimates by a couple of pennies, saw average ticket prices rise and reported almost 3% same store sale growth. The stock is also trading near long-term technical support and I will be picking more shares in what looks will be another market decline today.
For several more safe 'small ball' picks, look for my column in this week's Super Bowl Open House.
At the time of publication Jensen was long PETM.