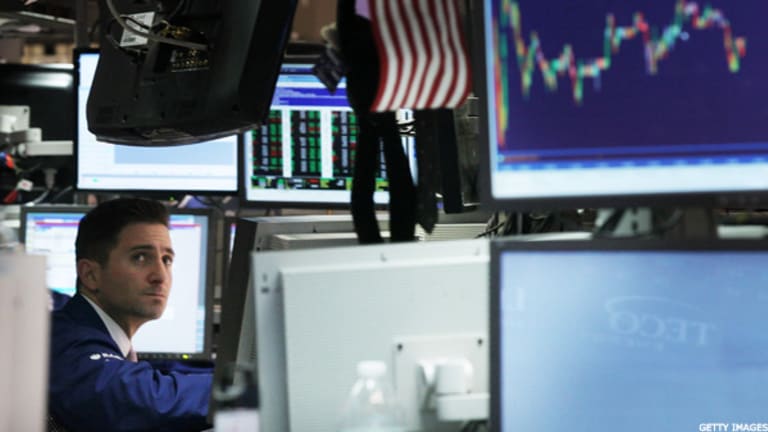 Playing Carnival's Ebbs and Flows
RealMoney's Carolyn Boroden examines the cruise liner's recent stock swings.
Around the time we heard news about
Boeing
(BA) - Get Free Report
that should have hurt the stock,
I found a bullish setup
in it. The first chart below shows what happened in the shares after the bad news hit.
You can see that, after the stock spiked into support, a rather healthy rally followed. To keep it honest here, I'm sad to say that I got stopped out of the Boeing trade before it took off! At least the analysis ended up being valid.
This article originally appeared on March 18, 2013, on RealMoney. To read more content like this + see inside Jim Cramer's $3 Million portfolio for FREE Click Here NOW.
Now, while I can't guarantee that the same thing will happen with the mess
Carnival
(CCL) - Get Free Report
is currently dealing with -- the stock has dropped on weak guidance -- I can give you some trading parameters to work with here. We'll then need to see whether the stock respects these levels.
First, I have to note one big difference in this setup vs. that of Boeing. When I first identified the Boeing trade, the stock had been essentially above the 200-day simple moving average. Carnival is currently below both the 200-day and 50-day SMAs, so it has a little more of an uphill battle if there's any value to the support zones I identify below.
In any case, let's take a look at some technical decisions in Carnival. First, I am seeing two standout price cluster zones of support, which I
based on prior price swings. The first, between $32.66 and $33.80, is already being tested, and it includes at least nine Fibonacci price relationships. The second zone comes in between $30.97 and $31.79.
I also have some timing parameters that could help reverse the recent decline. I base on these on the timing of past price swings, and in Carnival, these clusters lie between March 15 and March 18, and from March 25 to March 27. If these timing cycles coordinate with the price work, it will all make for a higher probability setup -- though holding the price parameters also work by themselves. When looking at timing clusters, we watch for a reversal of whatever the market is doing into the dates identified. At this time, we are watching for an upside reversal.
Bottom line: If one of these two price cluster zones holds, I'll consider taking buy triggers in this stock, with
maximum
risk defined just under the low end of the support zones. If the rally does resume, the upside potential will come in around $41.69 -- a target that I'll revise if the stock hits a new low first. If you trade off one of these areas, and the stock starts to move in your favor, I would suggest trailing up a stop as you go. There will be some healthy hurdles on the way up.
If, instead, these support zones are violated, I will back off the buy side in this stock.
For more information on how to look at trades and triggers, please
.
At the time of publication, Boroden had no positions in the stocks mentioned.