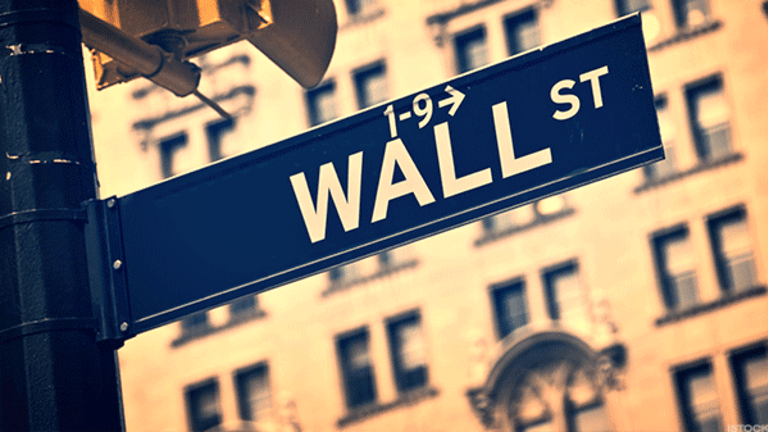 Platinum Partners Execs Indicted in $1 Billion Securities Fraud
Seven executives of Platinum Partners, the hedge fund that filed for bankruptcy, earlier this year have been indicted on fraud charges, according to the U.S. Attorney's Office in Brooklyn.
The following article, originally published at 12:33 p.m., has been updated with indictment details and attorney comments.
Seven executives of bankrupt hedge fund Platinum Partners have been arrested after a sweeping indictment from a federal grand jury in Brooklyn accused the firm of overstating the value of two major oil holdings and using proceeds from new investments to pay redemptions by disenchanted clients.
Mark Nordlicht, 48, a founding partner and chief investment officer for Platinum; David Levy, 31, former co-chief investment officer; Uri Landesman, 55, the managing partner for the firm's biggest fund, and Joseph Sanfilippo, 38, the fund's CFO; all face fraud and conspiracy counts, according to the indictment, which was unsealed Monday.
Joseph Mann, 24, who worked in Platinum's marketing office for three years and solicited investments; Daniel Small, 47, a managing director; and Jeffrey Shulse, 44, a CFO for one of the oil companies Platinum controlled, face the same charges.
"Platinum Partners purported to be a standard bearer in the hedge fund industry, reporting annual average returns of more than 17% since inception in 2003," Robert Capers, U.S. Attorney in Brooklyn, said in a statement. "In reality, their returns were the result of the overvaluation of their largest assets, which eventually led to Nordlicht and his co-conspirators operating Platinum like a Ponzi scheme."
Attorneys for Nordlicht didn't immediately return a message seeking comment.
"We look forward to responding to these charges in court and clearing David Levy's good name," Michael Sommers, an attorney for Nordlicht's co-defendant, said in an e-mailed statement.
The 48-page indictment details claims that Nordlicht, Levy, Landesman, Sanfilippo and Mann misrepresented the value of some of the least liquid holdings in the firm's Platinum Partners Value Arbitrage Fund, which held the majority of Platinum's assets, in order to boost performance numbers, attract new clients and earn higher fees.
Value Arbitrage, touted to prospective clients as a "multi-strategy fund" that would generate significant returns regardless of ups and downs in broader financial markets, had $1.1 billion in assets under management in March, according to the firm's regulatory filings. 
Nordlicht knew the fund was in trouble as long ago as 2012, when he and others misled subscribers about one of its holdings, Houston-based oil producer Black Elk, prosecutors said in the indictment. Platinum had valued the energy firm at $283 million, which it lacked the cash flow to justify after a November rig explosion in the Gulf of Mexico that killed three workers and caused an oil spill.
In November of that year, Nordlicht and Landesman swapped e-mails on their concerns about replacing $27 million in redemptions with new investments, the U.S. Attorney's Office said in the statement.
The situation was "just very daunting," Nordlicht said, according to the indictment. "It seems like we make some progress and then [redemptions] are relentless almost." To outsiders, however, they remained upbeat, maintaining that the fund was performing extremely well and had little to no liquidity concerns, the indictment claims.
When investors questioned the high valuations of Black Elk and and a California-based oil producer, Golden Gate, Platinum "focused on the companies' few positive characteristics and failed to disclose the significant negative developments affecting both companies," according to the indictment.
The firm told its auditors that Golden Gate was worth about $149 million at the end of December 2014, accounting for 19% of the Value Arbitrage Fund's assets, while Northstar Offshore Group -- an oil and natural gas producer also based in Houston --  had replaced Black Elk as its second-largest position and was worth about $143 million, or 18% of assets.
In reality, prosecutors said, both were unprofitable firms with substantial debt and struggling with oil prices that had fallen from about $105 a barrel in December 2013 to $60 a barrel a year later. Inflating the value of both enabled Platinum to report that the Value Arbitrage Fund generated profits of 10.75% in 2014, justifying 20% in incentive fees for the firm.
At the same time, Platinum ran late in paying more than $14 million in redemptions to Value Arbitrage investors and was relying on undisclosed high-interest loans from related holdings, according to the indictment.
In late 2013, with Black Elk effectively insolvent, Nordlicht, Levy, Small, Shulse and others devised a plan to sell some of the energy producer's more valuable holdings and divert the proceeds to Platinum instead of Black Elk bondholders, who should have had the first claim on the money, the U.S. Attorney's Office said. The notes had been issued in a $150 million capital-raising in 2010.
In early 2015, realizing that both Black Elk and Golden Gate were failing, according to the indictment, Nordlicht used Northstar to purchase many of Black Elk's remaining assets, then combined Golden Gate and Northstar under the new name of PPVA Oil & Gas, making it easier to obscure their real value.
Problems, meanwhile, continued to worsen, with Levy sending a February 2015 e-mail to a Platinum fund portfolio manager about Northstar's daily oil production that stated: "Every day is worse than the one b4 what the hell (sic)."
The portfolio manager, in turn, e-mailed a distribution list three weeks later that "we are running into an issue where bills are coming due on the Black Elk properties and Northstar is not receiving revenue."
The firm's troubles came to a head this fall when Platinum Partners filed for Chapter 15 bankruptcy protection in Manhattan.
That was just months after Murray Huberfeld, a firm principal, was arrested at his home and charged with paying kickbacks to Norman Seabrook, who administered a pension fund for correction officers in New York City. Huberfeld's arrest came in connection to an investigation into the fundraising activities of Mayor Bill de Blasio.
Both Huberfeld and Seabrook pleaded not guilty.