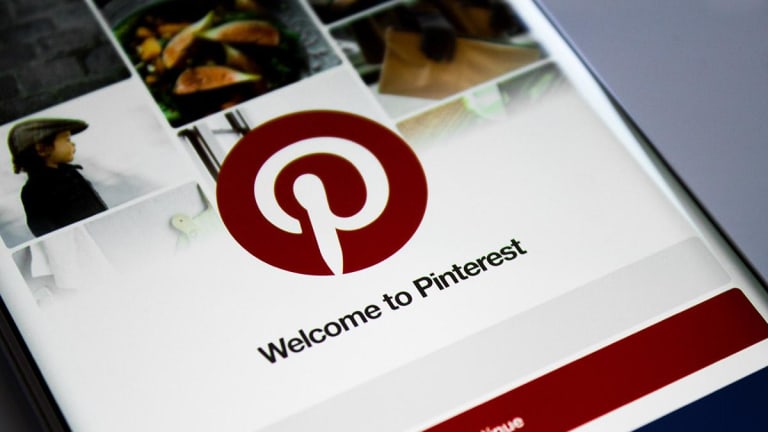 Pinterest Is Clearly Overvalued and a Stock That's Best Avoided
Pinterest's problems are its valuation and unimpressive guidance.
Pinterest  (PINS) - Get Report delivered Q3 2019 earnings that left investors shocked. Why? It was not so much its poor results, but the mismatch between extremely high investor expectations with unimpressive growth prospects.
Will Pinterest reignite its growth rates any time soon? Presently, it is difficult to know the answer, but one thing is clear -- this stock is incredibly overvalued and should be avoided.
Lackluster Guidance
Pinterest has an appealing narrative that is backed by impressive numbers.
Given this, why did its stock sell-off by 17% post-earnings? Was it that its revenue did not come in strong? This was certainly not the case, because even if Pinterest's revenue slightly missed consensus, it still came in strong with 47% year-over-year revenue growth.
Moreover, looking ahead to Pinterest's Q4 guidance, Pinterest actually raised the lower end of its revenue and Pinterest is now looking at a midpoint of $1.11 billion of revenue for 2019. Thus, one cannot rationally argue that poor guidance was responsible for having provoked the reaction it ultimately did.
Asking Tough Questions
Given that many shareholders are likely to be holding a loss, they are now motivated to ask slightly tougher questions about their investment. Specifically, focusing in on Q4's revenue growth rates, it appears that Pinterest is only growing at 35% year-over-year. Is this the new normal?
What's more, the vast majority of its growth in Monthly Active Users (MAUs) is coming from International users, which grew by 38% year-over-year compared with just high single digits growth for the United States. Further compounding its troubles, from Pinterest's perspective, an International user is worth a small fraction of a United States user. Altogether, this does not bode well for future quarters.
More Growth, Less Profitable
Moving on, if during 2018 Pinterest appeared to be moving closer to becoming GAAP profitable, Pinterest's Q3 2019 results firmly did away with any such illusions.
For Pinterest, it was not only its $130 million of stock-based compensation which plagued its income statement -- although this did not help matters. Pinterest's non-GAAP expenses showed no sign of abating. For example, notwithstanding that revenues were up so strongly, it appears that Pinterest's non-GAAP expenses increased from $209 million last year to $283 million this year.
Valuation - No Margin Of Safety
Pinterest's business model is to sell advertising. Pinterest does not wish to be labeled as a social media platform; instead, it attempts to position itself as a differentiated platform and a place where users come for inspiration and to learn.
However, no matter how alluring Pinterest's narrative sounds, Pinterest still has to compete against Facebook's (FB) - Get Report Instagram, Twitter (TWTR) - Get Report , Snap (SNAP) - Get Report , and Alphabet's (GOOGL) - Get Report YouTube. Some of these platforms are well-funded and highly profitable, others not so much, but they are all highly ambitious and determined to compete and take market share.
Admittedly, Pinterest is a fairly young enterprise, and it may still deliver significant surprises along the way, but as the table above shows, Pinterest is the only company amongst this peer group that has yet to produce clean GAAP profits.
Is it feasible for a company to be worth $11 billion that has no real history of making profits and the more it grows its revenues, the bigger its GAAP losses become? I fail to see how this might make for a rewarding investment.
The Bottom Line
There is a lot to like in Pinterest, such as its strong growth rates, as well as its differentiated business model when compared against other more passive social media platforms. 
However, at an $11 billion market cap, with nothing but huge losses to show for its potential, investors are better off deploying their hard-earned capital elsewhere.
Facebook and Alphabet is a holding in Jim Cramer'sAction Alerts PLUS Charitable Trust Portfolio. Want to be alerted before Cramer buys or sells these stocks? Learn more now.