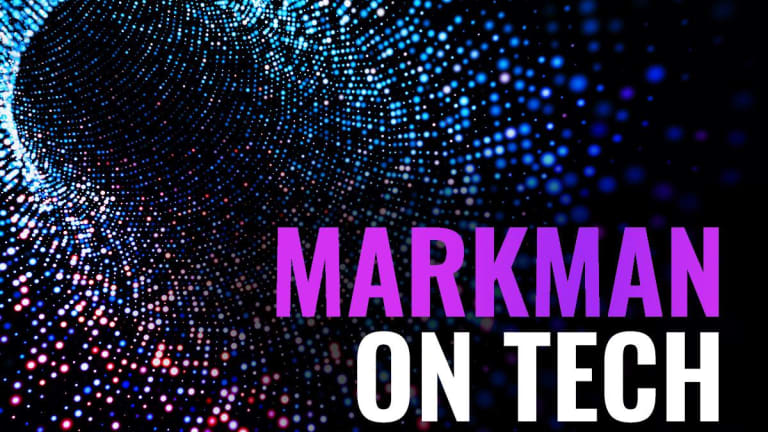 Publish date:
Pinterest's IPO Is a Good Sign for the Stock Market
The fact that investment bankers continue to press for IPOs means there's plenty of institutional money still on the sidelines.
The fact that investment bankers continue to press for IPOs means there's plenty of institutional money still on the sidelines.
If you are an early adopter of technology, a bunch of familiar names are about to hit the public markets.
Following Lyft's (LYFT) - Get Report recent debut, popular social media platform Pinterest is preparing for an initial public offering soon and will likely be followed by ridesharing giant Uber and workplace messaging firm Slack.  
The profound interest by investment bankers in taking firms public is a good sign for investors.
Most private investors probably don't know this, but it's the bankers that make out like bandits when private companies list shares. In exchange for the liquidity an IPO brings, bankers are empowered to demand expensive investor roadshows to pitch shares to institutional investors, discounts to private equity valuations and lucrative underwriting fees.
In 2014, when Alibaba (BABA) - Get Report raised $21.8 billion in a widely anticipated IPO, Wall Street bankers logged $300 million in fees.
This dynamic is playing out in spades with the Pinterest IPO. The Times notes that the proposed IPO range of $15-$17 per share would value the company at $11.3 billion on the high end. That is less than the $12 billion valuation private investors paid for shares in 2015 and 2017.
Yet there is no need to plan a tag sale for Pinterest founder and CEO Ben Silbermann. The 37-year-old's stake will be worth $826 million at the midpoint of the expected price range.
The business of Pinterest is enticing members to collect images and videos from around the web. The media, usually themed around subjects like food, fashion, music and other hobbies, is pinned to virtual collages, where other members can comment, post likes and share.
Since its 2009 debut, the site has been a steady grower, with a twist. Silbermann, a Yale-educated Iowan, has remained unusually conservative with the corporate finances. It was not until 2014 that the company started selling ads.
That does not mean Pinterest is profitable. The company lost $63 million in 2018, on $753 million in sales, a 60% increase year over year. And at year-end, the company had $628 million in cash on the books.
The attraction for investment bankers, beyond underwriting fees, is obvious. They see a fiscally conservative tech business with a marquee brand that can be scooped up by their best institutional clients at a discount.
The fact the likes of JP Morgan (JPM) - Get Report and Goldman Sachs (GS) - Get Report continue to press for IPOs means there is plenty of institutional money still on the sidelines. With the S&P 500 up 16% this year, that money on the sidelines is fuel to drive the overall markets higher.
That's good news for investors in general.
Last December, a survey from Natixis Investment Managers found that 65% of institutional investors felt the 10-year-old bull market for U.S. stocks would end in 2019. Six in ten professional asset managers listed asset bubbles as the biggest threat to investment performance.
Successful IPOs will pull more companies into the public market. In addition to Levi Strauss (LEVI) - Get Report , Lyft (LYFT) - Get Report  and Pinterest, large offers are expected from Slack Communications and PagerDuty, an up and coming software company. Uber, the ride-hailing behemoth, is reportedly seeking a roughly $100 billion valuation.
I'm not recommending Pinterest shares at this time since most of the recent popular IPOs have pulled back dramatically in their first month. And so I would just wait to see how it trades.
However, the weight of evidence suggests that a flood of IPOs will usher in higher stock prices for the market overall.
*
To learn more about Jon Markman's recommendations at the crossroads of culture and technology, check out his daily investment newsletter Strategic Advantage. To learn about Markman's practical research in the short-term timing of market indexes and commodities, check out his daily newsletter Invariant Futures.
Markman owns the following stocks mentioned in this column: LEVI and LYFT