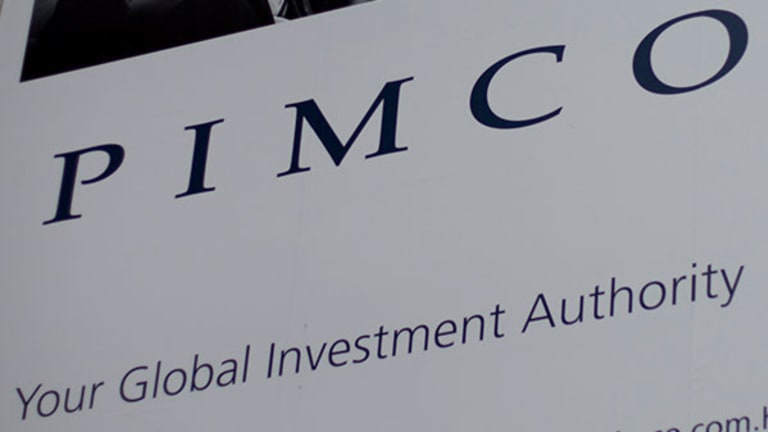 Pimco Says Bill Gross's Lawsuit Is Just an Attempt to Repair His Image
Pimco says the lawsuit by co-founder Bill Gross is merely an attempt to salvage a personal legacy he damaged himself, but Gross's attorney reiterates that it's about 'a money grab.'
Pimco says the lawsuit by co-founder Bill Gross is merely an attempt to salvage a personal legacy he damaged himself, but Gross's attorney reiterates that it's about 'a money grab.'
Pimco says co-founder Bill Gross's lawsuit blaming power-hungry colleagues for his 2014 ouster is merely an attempt to salvage a personal legacy he damaged himself, by treating his co-workers badly and then leaving abruptly.
Gross, a Vietnam veteran who started Pimco in the 1970s with $12 million in assets, became one of the industry's best-known figures over his 40 years with the company, earning the moniker "Bond King" for his investing prowess as Pimco's assets under management grew to almost $2 trillion.
He moved to Janus Capital (JNS) in 2014 and sued his former company almost a year later in Orange County Superior Court in California, seeking "hundreds of millions of dollars" in damages for constructive termination and breach of contract.
Pimco, which had not previously responded in detail to Gross's lawsuit, said in a court filing this week that it owes him nothing, painting an unflattering picture that depicts Gross as "consumed" with protecting his public image after he was criticized in news reports on the January 2014 resignation of CEO Mohamed El-Erian. 
The reports attributed El-Erian's departure to friction with Gross and contained "negative portrayals of Mr. Gross's management style and treatment of his colleagues," Pimco said. In response, Gross "undertook a disruptive and unacceptable course of conduct that included breaking commitments to abide by management decisions, trying to sabotage the careers of the former CEO and others he suspected of disloyalty and treating his colleagues abusively," Pimco said in the filing. 
"When Mr. Gross realized that Pimco would not exempt him from the standards of conduct expected of those it entrusts with its leadership, he abruptly quit," the firm said, leaving behind a handwritten resignation note that colleagues didn't find until his new employer, Janus Capital, issued a press release announcing his hiring.
"This is just the same old story they have already put out, but really is just an excuse for a money grab," Gross's lawyer, Patricia L. Glaser, a partner with Glaser Weil Fink Howard Avchen & Shapiro, said in an e-mail. "
Gross said in his October lawsuit that the internal conflicts leading to his departure from Pimco began during disagreements with El-Erian over expanding the business into a general-purpose investment firm rather than one specializing in bonds.
Gross preferred the firm's original approach, characterizing it as a "bonds and burgers" strategy, and said El-Erian's plan was similar to the extensive menu at a Cheesecake Factory restaurant, according to the suit. The turmoil increased, he said, with media leaks after El-Erian's departure such as those that fueled a Wall Street Journal article headlined "Inside the Showdown Atop PIMCO, the World's Biggest Bond Firm."
Later in the year, a small group of executives threatened to resign if Gross wasn't forced out, prompting him to try and strike a deal in which he would step down as chief investment officer but continue to oversee fixed-income securities, according to the suit.
To make the deal work, Gross eventually agreed to stop managing the flagship Pimco Total Return Bond Fund (PTTRX) - Get Report , which he built, and take over a portfolio roughly 90% smaller than the assets he was then managing, the suit claims.
 Under the firm's profit-sharing plan, Gross said, he was entitled to receive 20% of the entire profit-sharing bonus pool every year, which had netted him $300 million in 2013 and put him on track to receive more than $250 million in 2014. Bonuses were paid quarterly, and Gross had been told he could expect $80 million for the three months through September, the suit says. 
Because he left just days before the end of the month, Gross says in the suit, he was denied that, even though the firm's usual practice was to pay bonuses for partially completed quarters.
Pimco, however, said in its Monday filing that Gross acknowledged during a meeting the day before his departure that he wouldn't be eligible for a third-quarter profit-sharing payment if he left before the end of the period. Without admitting to any of Gross's claims, the firm says it had "good cause" to fire him because of conduct such as failing to comply with management decisions, treating his colleagues abusively and attempting to sabotage some of their careers.
Glaser, Gross's attorney, dismissed the firm's response.
"Notice they didn't have the chutzpah to badmouth Bill's performance," she said, citing performance data on the Pimco Total Return Fund. 
"PIMCO's own webpage for the Total Return Fund graphically illustrates that $10,000 put into PTTRX at inception in May, 1987, would have grown to $79,996 at the beginning of October 2014 about a week after Bill was pushed out, compared with $61,659 if the same amount was invested in the benchmark Barclays U.S. Aggregate," she noted.
"As Bill is alleging in his lawsuit, a handful of executives at Pimco acted improperly and unethically in order to get a bigger piece of the pie-the piece that based on his contract belonged to Bill, and now for the benefit of charity as Bill has pledged to donate any proceeds," Glaser said.