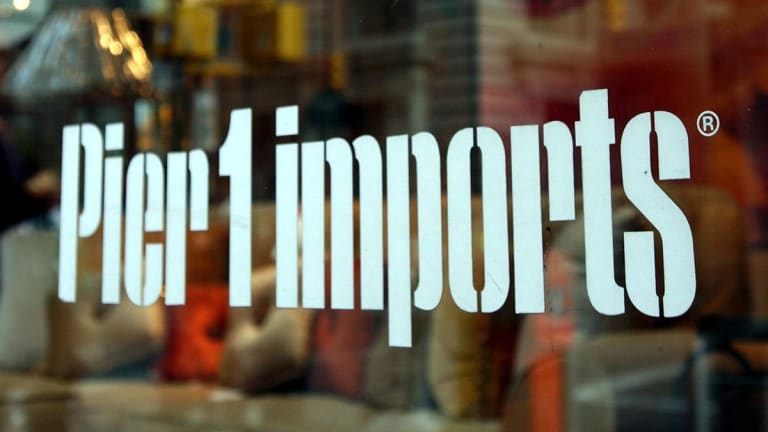 Pier 1 Shares Close Lower; Retailer Names New President, CFO
Shares of home-décor retailer Pier 1 closed lower on Friday. The company made two new senior executive appointments to help it stanch declining sales.
Pier 1 Imports (PIR)  shares finished lower after the home-décor retailer made two new senior executive appointments to help it stanch declining sales. 
The shares finished down 1.5% at $3.84. They'd ranged $3.80 to $4.21 on Friday.
The Fort Worth, Texas, company said on Friday that it appointed Douglas Diemoz to the new post of president and Robert Riesbeck as executive vice president and chief financial officer.
At "a pivotal time for our company," interim CEO Cheryl Bachelder said in a statement, the new executives "bring expertise and skillsets that I am confident will be invaluable as we continue to get the business back on track."
Diemoz, 51, most recently was CEO of Otto Group's Crate & Barrel. He earlier was chief development officer at Restoration Hardware (RH) and held leadership positions at Williams-Sonoma, (WSM) Gap (GPS) and Mexx.
Riesbeck, 55, succeeds Deborah Rieger-Paganis, who has served as interim CFO since April.
He most recently was CFO of Fullbeauty Brands, a portfolio company of the London private-equity firm Apax Partners. He also served for four years as an operating executive at the Boca Raton, Florida, private-equity firm Sun Capital Partners.
Why Pier 1 and Francesca's Holdings Stocks Are Plummeting
Diemoz, 51, was most recently CEO of Crate & Barrel. He was previously Chief Development Officer at Restoration Hardware and has held leadership positions at Williams-Sonoma, The Gap and MEXX. Risebeck, 55, has held senior financial positions at a variety of consumer goods and products companies. 
Shares of Pier 1 were up 7.69% at $4.20 in premarket trading on the New York Stock Exchange after ending the trading day Thursday at $3.90.
The company last month reported a loss significantly wider than a year earlier on a sharp drop in sales, and it said it was looking to close 57 stores in the fiscal year, higher than the estimate of 45 stores it provided in April.