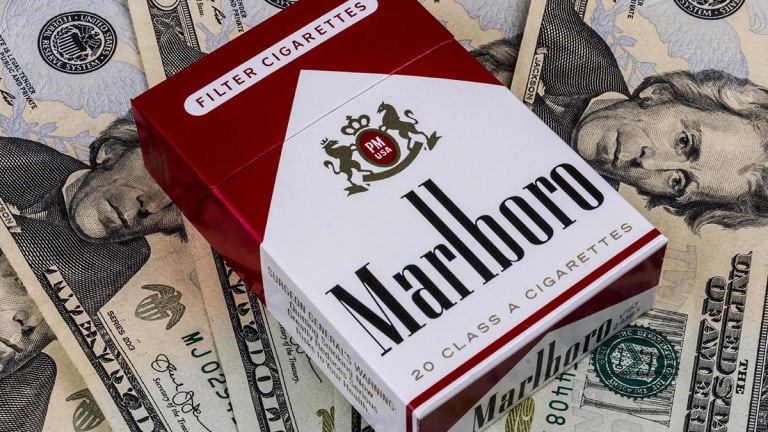 Philip Morris Lights Up After Marlboro Maker Beats Analysts' Expectations
The tobacco giant beats analysts' expectations for earnings and revenue for the third quarter, with results buoyed by growing demand for its new, smokeless tobacco product, IQOS.
Shares of Philip Morris (PM) - Get Philip Morris International Inc. Report were on the rise Thursday after the Marlboro maker reported third-quarter results that beat analysts' expectations.
The tobacco giant's stock price jumped 1.64% to $80.40 in premarket trading after it reported adjusted diluted earnings per share of $1.43 cents for the third quarter, down 0.7%.
That represented a major improvement over the estimate of analysts surveyed by Zacks Investment Research, who predicted a 6.16% drop in EPS to $1.35 a share.
Philip Morris reported a 1.8% increase in net revenue to $7.64 billion for the quarter, beating Zacks estimate of $7.61 billion.
The company reported big gains in shipments of its smokeless, heated tobacco product, IQOS, with the market share of the new product rising 1.3% to 5.1%, a number that excludes the United States, where it was recently approved for sale.
Shipment volume of traditional cigarettes fell 5.9% during the quarter.
"Our third-quarter results continued to reflect strong underlying business performance and include the better-than-anticipated timing of pricing and costs compared to our previously communicated assumptions for the quarter," said Philip Morris CEO Andre Calantzopoulos in a press release.