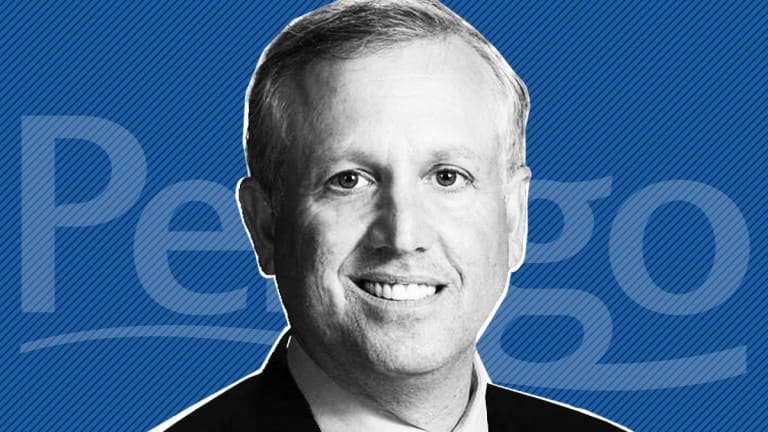 Perrigo Tumbles on $1.9 Billion Irish Tax Demand
Perrigo tumbles Friday after Ireland's tax authorities order the Dublin-based drug manufacturer to pay $1.9 billion in taxes.
Perrigo Co.  (PRGO) - Get Perrigo Co. Plc Report tumbled 26.3% to $38.60 on Friday after Ireland's tax authorities ordered the Dublin-based drug manufacturer to pay $1.9 billion in taxes relating to 2013.
Perrigo was formerly known as Elan, and, according to a filing with the Securities and Exchange Commission, Irish Revenue Commissioners charged that intellectual property sales by Elan Pharma, including multiple sclerosis drug Tysabri, were taxed as trading income at 12.5%, when they should have been treated as a chargeable gain at a rate of 33%.
"Perrigo strongly disagrees with this assessment and believes that the (Notice of Amended Assessment) is without merit and incorrect as a matter of law," Perrigo said in the filing. "In addition, no payment of any amount related to this assessment is required to be made, if at all, until all applicable proceedings have been completed, which could take a number of years."
The Revenue Commissioners told Perrigo that no further information would be provided to clarify the basis of its assessment and that Perrigo should file its appeal by Dec. 28, the filing said.
Perrigo acquired Elan Pharma through the December 2013 business combination between Perrigo's predecessor and Elan Corp. The assessment relates to the tax treatment of Elan Pharma's April 2013 sale of Tysabri intellectual property and related assets to Biogen Idec, the filing said. 
The consideration paid by Biogen Idec took the form of an upfront payment and future contingent payments. The upfront payment received from Biogen Idec in 2013 and contingent payments received in subsequent years were recognized as trading income in Elan Pharma's tax returns filed with Irish Revenue.
The company said that based on a review of the facts and circumstances, "This matter will not result in a material impact on Perrigo's consolidated financial position, results of operations or cash flows as of December 31, 2018."
"However, while Perrigo believes its position to be correct, there can be no assurance of an ultimate favorable outcome," the filing said, "and if the matter is ultimately resolved unfavorably it would have a material adverse impact on Perrigo, including on liquidity and capital resources. Perrigo will consider the financial statement impact of any additional facts as the same become available."