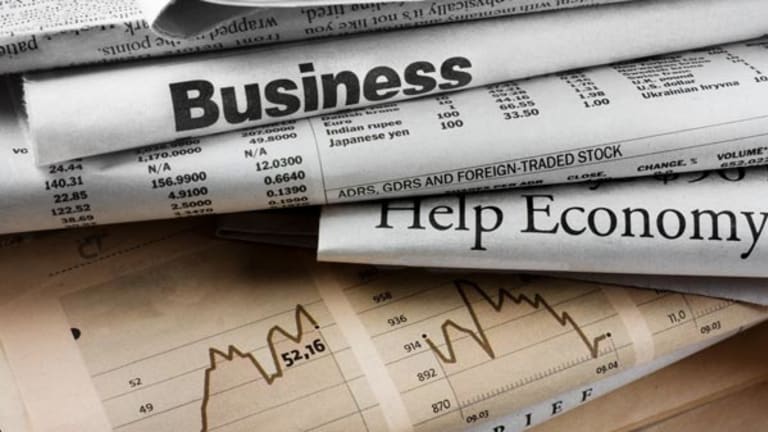 Publish date:
Pepsi's Junk-Food Empire Can't Beat Coke
Coke's volume strategy may be a long-run winner.
Coke's volume strategy may be a long-run winner.
BOSTON (TheStreet) -- Among corporate rivalries, few are as famous as the battle between Coca-Cola (KO) - Get Report and PepsiCo (PEP) - Get Report for dominance of the soda market.
Pepsi, who once held blind taste tests to draw consumers to its soda, has since diversified into potato chips and other snacks with its
Frito-Lay
subsidiary. Coke has branched out into energy drinks, juices and tea, but its trademark cola is still the Atlanta-based company's key revenue generator.
Pepsi has built a product roster that's filled with the top names in junk food, but Coke's success in the beverage business makes it a better long-term bet. Coke continues to gain share in the drinks market and has been rewarding investors with better share performance. Coke also has one of the world's best-known brands and the endorsement that comes from being a long-time portfolio holding of Warren Buffett's holding company
Berkshire Hathaway
(BRK.B) - Get Report
.
View Warren Buffett's Portfolio
Coke stock has appreciated 28% in the past 12 months, ranking among the best-performing
Dow
components. Pepsi has risen a more modest 8.2% and is up 4.8% in 2011, slightly more than the benchmark
S&P 500 Index
. Coke has outperformed Pepsi in spite of its lumbering market value of $155 billion, compared to Pepsi's $108 billion. Coke will announce its second-quarter performance on Tuesday before the market opens. Pepsi is due to report its results on Thursday. Coke is forecasted to report an 8.7% increase in per-share earnings and sales growth of 43%, compared to Pepsi's 14% and 12%, respectively, according to estimates.
Last quarter, Coke's gross margin and operating margin came in at 68% and 23%, respectively, ranking in the 92nd and 85th industry percentile. Pepsi's margins hit 58% and 15%, lagging Coke's spreads. Pepsi is trading at a trailing earnings multiple of about 18, marginally above its five-year average. Coke, on the other hand, is selling at a trailing multiple of 13, a 33% discount to its five-year average, and a 26% discount to its average peer.
Coke currently pays a quarterly dividend of 47 cents, translating to an annual yield of 2.8%. The dividend has grown 8.1% and 9.1%, annually, over a three- and five-year span, respectively. Pepsi's dividend growth has matched Coke's over a three-year span, but outpaced its expansion over a five-year period, during which Pepsi's dividend grew at an annualized pace of nearly 13%. Pepsi's current yield is also higher, at about 3%. Still, analysts, in aggregate, favor Coke's stock. The Atlanta-based bottler receives "buy" recommendations from 81% of the analysts who follow the equity, more than Pepsi's 70% proportion.
While
Credit Suisse
rates both stocks "outperform," the Swiss bank expects Coke to outperform Pepsi during the next year. Credit Suisse expects Coke's stock to advance 41% to $95, and Pepsi shares to climb 25% to $85. Analysts' median price target for Coke implies a 13% gain, slightly less than Pepsi's median upside projection of 14%.
JPMorgan Chase
(JPM) - Get Report
also has positive ratings on both Coke and Pepsi, though its price targets are below those of Credit Suisse. In a research note, JPMorgan recently criticized Coke's decision to focus on sales volume, rather than pricing, citing negative earnings revisions as a headwind to the stock. However, JPMorgan said it expects to see pricing improvements in the second half of the year.
Coke delivered 5% global volume growth during the first quarter, an impressive rate, while operating profit increased 10%. However, JPMorgan notes that when accounting for currency exchange and the effects of the
Coca-Cola Enterprises
(CCE)
asset acquisition in October, "pro forma operating profit grew only 1%." It lowered its second-quarter earnings estimate to 3 cents less than consensus on this signal of ongoing negative operating leverage.
JPMorgan still calls Coke the "best in class among our large-cap multi-nationals in the beverage universe" because of its impressive organic growth. Price increases could provide a catalyst for the stock. Those, like JPMorga,n who are calling for margin improvement might boost their targets on such a move.
Commodity costs are proving a challenge for many companies, whose managers must decide whether to pass on higher material costs to consumers. Coke has been cognizant of its customers, using "$300 million to $400 million of accretion from the CCE transaction to offset commodity price increases." Keeping prices low might help the firm to inspire brand loyalty.
Long-term shareholders like the strategy. Berkshire is holding steady, with an 8.7% stake in Coke.
State Street
(STT) - Get Report
and JPMorgan, both among Coke's 10 largest stockholders, increased their stakes last quarter. According to
Nielsen
data, Coke has gained domestic market share from competitors Pepsi and
Dr. Pepper Snapple Group
(DPS)
in the past 12 months. Coke's stock has risen 3.7% in a month, outpacing the S&P 500 ahead of earnings.
Coke has beaten analysts' earnings expectations in four of the past five quarters. The company's first-quarter earnings fell short of estimates, sending the shares down 1%. With low pricing likely to persist, an earnings sell-off may provide an attractive entry point.
-- Written by Jake Lynch in Boston.
Readers Also Like:
10 U.S. Stocks With Big Exposure to China
Buy Dow Growth Stocks on Debt-Ceiling Fear
Disclosure: TheStreet's editorial policy prohibits staff editors, reporters and analysts from holding positions in any individual stocks.