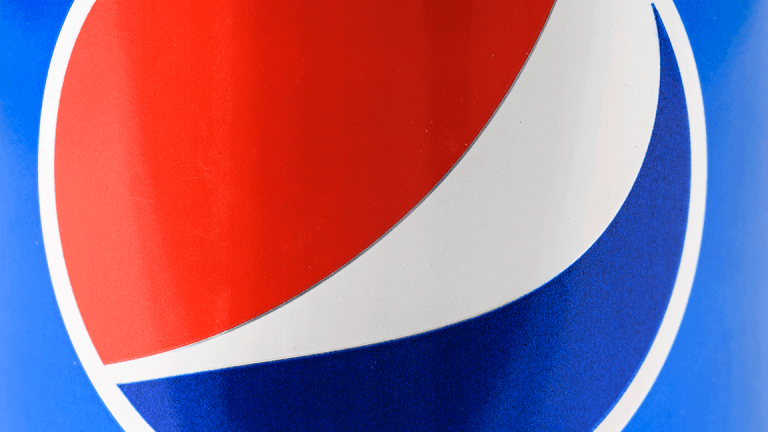 PepsiCo Beats Big on Earnings - But Here's What You Need to Know
Inside PepsiCo's second-quarter results. Will better-than-expected results jump-start the beverage and snack giant's stock?
There could be some mixed emotions on Wall Street off PepsiCo Inc.'s  (PEP) second-quarter results. 
The beverage and snacks giant smashed analyst profit forecasts by nine cents a share, posting adjusted earnings of $1.61 a share on the back of cost cuts in its various divisions. At $16.1 billion, net revenue was slightly ahead of consensus estimates. Organic revenue, which reflects the core operations of PepsiCo and excludes currency fluctuations, rose 2.6%. 
The company reiterated its full-year sales and earnings-per-share growth forecasts.
While PepsiCo defied Wall Street's thinking, the challenges of operating a global packaged food company right now were on display. Volume in PepsiCo's North American beverage business fell 2% from a year earlier, with the division's operating profit falling by 15%. The business continues to be plagued by Coca-Cola's Co.'s  (KO) comeback in the soda business, supported by aggressive marketing campaigns for diet soda. 
PepsiCo also highlighted operating cost increases in most areas of business, consistent with recent commentary by others in the space. 
We were pleased that PEP generally exceeded muted sales growth and EPS ests heading into the print - and we expect the stock to respond favorably today in response. That said, results were not entirely clean, and we note that a gain from refranchising the company's beverage business in Thailand contributed 5pts to core OI growth (although this was partially offset by a -3pt impact from last year's gain from the Britvic minority stake sale). Furthermore, we are disappointed by mounting commodity pressures (negatively impacting results across all of PEP's segments) and soft NAB results, which despite sequential improvements, remain challenged," wrote Wells Fargo analyst Bonnie Herzog following the results. 
Shares rose over 2% in morning trading.
Quick Stats
Earnings handily beat profit forecasts by 9 cents a share. 
Revenue slightly ahead of Wall Street estimates. 
Reiterates full-year sales and earnings growth targets.
Volume down 2% in the core beverage business, core operating profit lower by 15%.
Frito Lay volume up 2%, core operating profit up 5%.
Quaker Foods North America volume down 3%, core operating profit unchanged on the back of cost cuts.
PepsiCo has spent $984 billion in stock buybacks year to date. Full-year goal is $2 billion.
PepsiCo is a holding in Jim Cramer's Action Alerts PLUS.