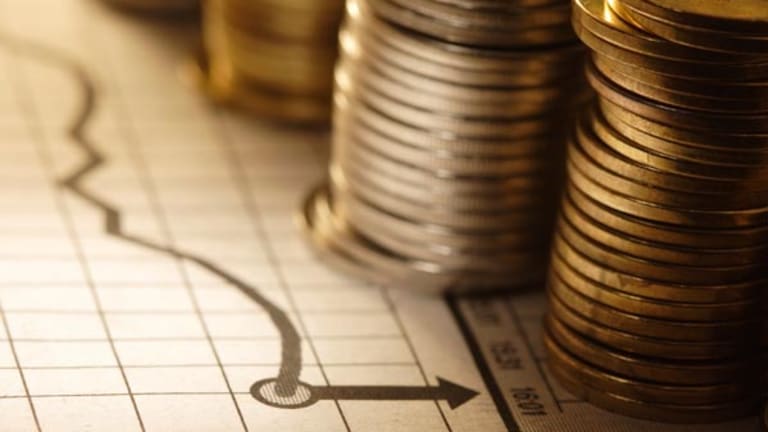 Pension Pain Hurts Investors: Analyst's Toolkit
By examining a company's pension accounting, you can find out if it's headed for trouble.
BOSTON (TheStreet) -- Even though pensions seem like an antiquated benefit that no worker expects to receive anymore, the impact of these plans are still being felt by many of the world's largest corporations.
At companies with big workforces, pension assets can easily total billions of dollars, with liabilities sometimes exceeding assets. These situations can expose companies to the whims of the financial markets and cause concerns for investors.
AT&T
(T) - Get Free Report
and
Verizon Communications
(VZ) - Get Free Report
have pension plans with more than $50 billion in obligations. AT&T's obligations reached $90 billion by the end of 2008.
Like individual retirement accounts, pension plans suffered a major hit in 2008 as financial markets crumbled. But unlike retirement plans, pensions must pay their beneficiaries regardless of asset performance.
When a pension plan falls short, the sponsoring company must come up with the difference. This scenario can be especially problematic if the pension's assets are invested in securities tied to the company's business. That means the company might need to boost contributions at the worst possible time for the business.
Pensions can hurt a company's earnings. In 2008, AT&T and Verizon's pension plans lost $20 billion and $12 billion, respectively. While much of those losses were recovered in 2009, the pensions' deficits widened to $31 billion from $6 billion at AT&T and to $27 billion from $13 billion at Verizon.
If these differences aren't eliminated by asset gains, the difference would rest on the shoulders of the sponsor company's shareholders, damaging the share price in the process.
Pensions can also be a minefield for potential accounting gimmicks. To set aside enough money to satisfy the requirements of the plan, accountants must estimate the fund's potential return and the rate at which obligations will accumulate. Management can boost earnings by projecting generous returns, reducing the amount the company would have to pay into the plan.
By examining a company's pension accounting, you can find out if it's headed for trouble. A plan that's projected to return a lofty 10% with 40% of its assets in low-yielding bonds should serve as a warning. A plan that allocates too heavily to stocks should be questioned because the potential volatility could create risks for the sponsoring company.
Pension assets are no small concern. With obligations reaching into the tens of billions and the direct connection between the fate of the plan and the earnings of the company, investors should be aware of the impact pensions can have on stock performance. The notes of financial statements hold many crucial bits of information, and pension status may be the most important.
-- Reported by David MacDougall in Boston.
Prior to joining TheStreet.com Ratings, David MacDougall was an analyst at Cambridge Associates, an investment consulting firm, where he worked with private equity and venture capital funds. He graduated cum laude from Northeastern University with a bachelor's degree in finance and is a Level III CFA candidate.