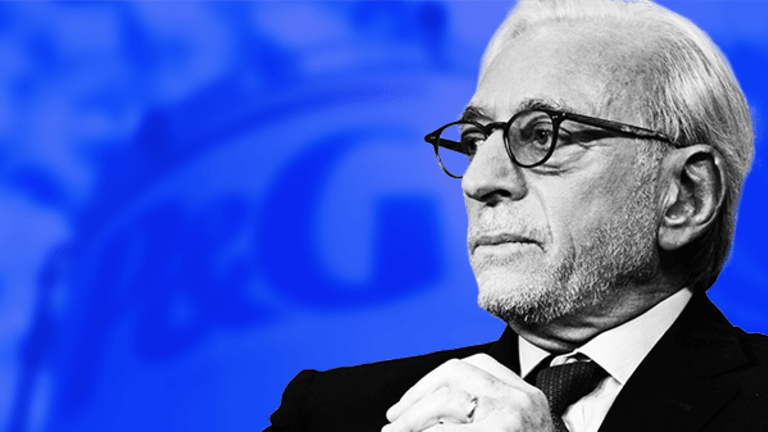 Peltz Targets 'Insular' Culture in 93-Page Procter & Gamble Reform Plan
The fund manager details his effort to eliminate P&G's 'matrix' structure.
Activist investor Nelson Peltz late Wednesday released a 93-page white paper detailing his campaign for change at Procter & Gamble (PG) - Get Procter & Gamble Company Report , including ideas to eliminate what he called an "insular" culture as well as an effort to increase M&A activities and restructure the packaged goods company into three global business units.
The plan comes as Peltz seeks one seat on the company's board, in the largest boardroom battle at a U.S. company and one that is shaping up to be one of the most expensive in recent history. The boardroom battle is set for Oct. 10.
The activist investor, who owns about $3.5 billion in Procter & Gamble shares, says he wants to eliminate what he sees as a "suffocating bureaucracy." The white paper was not unexpected - Peltz and Trian typically release a detailed report during activist campaigns.
And while Peltz has previously provided some details about what he is seeking, the report provided many more details, as well as numerous charts seeking to show how P&G has underperformed its peers.
The paper reiterated Peltz's belief that P&G's "matrix" organization structure hurts accountability and morale. The fund manager had said previously that its leaders don't have the power to control their destiny, which he insists impedes growth and adds costs and complexity. 
However, Peltz provided more details around how he hopes to shake up P&G's organizational structure, arguing that P&G should be structured into three largely autonomous business units within one holding company. One unit should hold beauty, grooming and healthcare operations, another focused on fabric and home care and a third concentrating on baby, feminine and family care.
"Each of the three business units should have regional leaders with full and clear control of their businesses and the entire profit and loss statement for their geography, including sales, marketing, manufacturing, distribution & logistics," Trian said in its report.
Procter & Gamble is currently divided into four business units.
More of What's Trending on TheStreet:
In response, Procter & Gamble said it would review Peltz's paper in more detail. However, the packaged goods company didn't appear to be moved in any way by the report, adding that "it remains clear that Trian has an outdated view" of the business.
"The fact is P&G is a profoundly different company than it was just a few years ago," Procter & Gamble said. "We are much better positioned from all angles: portfolio, cost and productivity, innovation and with a more agile and accountable organization and culture."
The comments come after former Procter & Gamble CEO John Pepper wrote a letter to the company's employees earlier this week urging them to use their proxy votes to bar Peltz in his quest for a board seat because the activist investor would "put a serious break on our momentum." 
Nevertheless, institutional investors are likely to take a deep dive into Peltz's suggestions. In a section titled "Make M&A a growth strategy," the activist investor also urged Procter & Gamble to be "proficient" in acquiring small, mid-sized and local brands and using research and development and marketing to "take them to the next level."
He argued that Procter & Gamble has an insular culture that rejects outsiders who can "come up with great ideas." The report suggested that P&G could make acquisitions to bring in new talent. Peltz argued that none of the company's 16 global business unit presidents appear to have ever worked outside of P&G and all have been with the company for 23 to 37 years.
Procter & Gamble's shares were down slightly in after-hours trading on the report, at $92.65 a share.