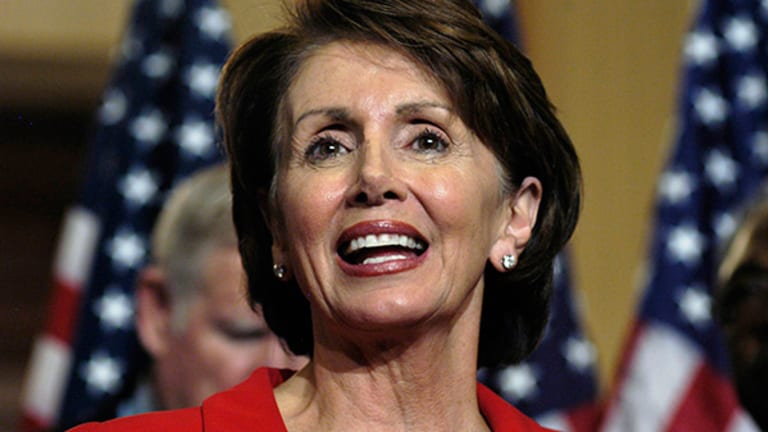 Pelosi Pushes for Independent Commission in Russia Probe
Robert Mueller was named as the special counsel in the probe.
House minority leader Nancy Pelosi (D-CA) is not satisfied with just a special counsel leading the probe into Russia's influence on last year's election. She also wants an independent commission to handle the investigation. 
Former FBI Director Robert Mueller was named as special counsel for the investigation, but Pelosi believes that he can still be influenced by the President Trump-led Department of Justice. 
"If the president has nothing to hide, then he and Republicans in Congress should welcome independent investigations to remove all doubt of a coverup," Pelosi said, according to Reuters. 
Over on Real Money Jim Cramer give advice to investors looking at how to play the Trump Trade. Get his insights or analysis with a free trial subscription to Real Money.