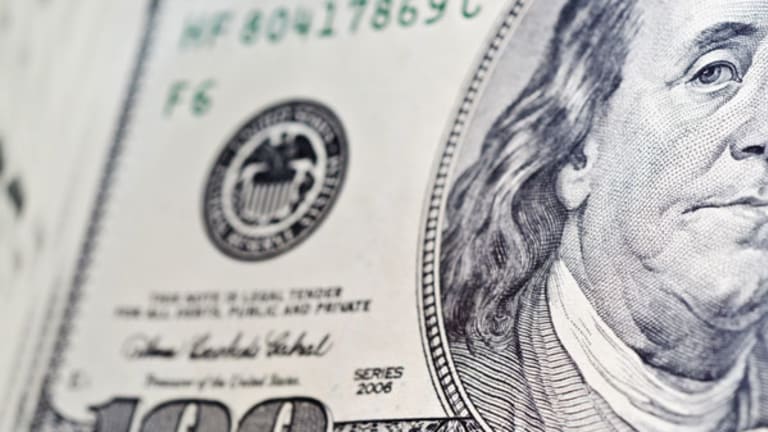 Peabody Shows China Is Coal's Best Recovery Bet
Chinese steel demand is the best bet for coal investors trying to catch a stock recovery.
NEW YORK (
) -- For coal investors, plummeting natural gas prices and its emergence as cheaper energy alternative has been a big problem for stocks in the sector and a gas price recovery is unlikely to be a quick solution, even if some are bracing for a share rebound.
After a near 40% drop in U.S. coal stocks and a handful of recent all-time stock lows this year on falling natural gas prices, analysts are targeting Chinese demand for coal used to produce steel as the sector's best opportunity.
Earlier in June,
Bloomberg
reported that the Chinese government has approved $23 billion in mills and other steel-related projects, in a move that was initially seen as a boost to metals mining giants like
BHP Billiton
(BHP) - Get BHP Group Ltd Sponsored ADR Report
and
Rio Tinto
( RTP). Interestingly, the shares of
Peabody Energy
(BTU) - Get Peabody Energy Corporation Report
, an international coal giant, have since outperformed on expectations that Asia-based steel spending will benefit the company's metallurgical coal operations.
Signs of resilient Asian and emerging market steel demand may benefit U.S. players like Peabody Energy and
Teck Resources
( PCX) with a big presence in Australian and Asia-Pacific metallurgic coal
met coal mining, says BMO Capital Markets analyst Meredith Bandy.
That contrasts to a dim outlook for thermal coal, which is mostly used in power generation and to fuel industrial companies. Cheap natural gas, a substitute for thermal coal, is cutting at the viability of many-thermal focused coal miners in the U.S., highlighted by the over 80% year-to-date share tumble of
Patriot Coal
( PCX). Patriot Coal was split from Peabody in 2007.
"At the current gas price, pretty much all of the coal industry is challenged," says Bandy. Currently, natural gas trades at $2.20 per million BTU's, slightly higher than a decade low below $2 hit earlier in 2012.
In spite of signs of a gas recovery, Bandy highlights Peabody Energy and Teck Resources as top picks because of their exposure to Asian coal demand. "Anything that is good for China is good for the Australian coal industry, which is good for Peabody Energy," adds Bandy, who says that the company's U.S. assets and those held by
Cloud Peak Resources
(CLD) - Get Cloud Peak Energy Inc. Report
in the Powder River Basin of Wyoming and Montana may also withstand a continued near term lull in natural gas prices.
While consolidation between large U.S. coal players has been a big story in the sector, a recent industry slump makes many of those deals, such as
Alpha Natural Resources
(ANR)
acquisition of
Massey Energy
in January 2011, look mistimed. Volatile commodity prices show that coal M&A carries attendant risks; however, some deals in recent years are key for some rare optimism in the industry.
By many early accounts, Vancouver-based Teck Resources bet the farm ahead of the financial crisis with a $14 billion acquisition of
Fording Coal
in 2008. Now, the deal and Fording's met coal assets in the Elk Valley of British Columbia are a driver of Teck's earnings, as its coking products are exported to fast growing emerging markets.
Amid a worsening European debt crisis Peabody Energy bought Australian coal giant
Macarthur Coal
for $5 billion in November 2011, swallowing the acquisition whole after the world largest steel maker,
ArcelorMittal
(MT) - Get ArcelorMittal SA ADR Report
, dropped out what was to be a joint takeover. Peabody's Macarthur deal and a $1.3 billion purchase of Australia's
Excel Coal
in 2006 are the company two largest acquisitions and a driver of Asia-Pacific earnings growth.
In an early May coal industry outlook reacting to a weaker than expected first quarter earnings season, Credit Suisse analyst Richard Garchitorena noted that met coal is currently the only "bullish" part of the industry. The analyst forecast that coking coal us expected to rise to over $230 a ton in the second half of 2012 from present levels hovering around $220. In the meantime, a slight rebound in natural gas prices shouldn't be cause for optimism, notes Garchitorena, who calculates that energy users won't be incentivized to switch to thermal coal until gas prices rise above $3.
Natural gas is expected to finish 2012 at $2.50 and climb to $3.75 by the end of 2013, said ITG Investment Research chief energy economist Judith Dwarkin at a conference in May.
Increasingly, steel demand led by emerging market powerhouses like China and some economically advantaged thermal coal basins like Powder River are the industry's best hope after a 40% drop in the
Dow Jones U.S. Coal Index
(DJUSCL)
in 2012.
Credit Suisse highlights Peabody Energy as its top sector pick due to the company's Australian and emerging market assets. In a late May reappraisal of the coal industry, Goldman Sachs raised its outlook for the sector to attractive from neutral, and highlighted Peabody as its only new buy-rated company.
Goldman Sachs analyst Andre Benjamin highlighted the improving performance of Peabody's Australian unit after its Macarthur Coal acquisition and the company's overall growth outlooks as reasons for his upgrade. At the same time, Benjamin cited an improving performance of Peabody's Australian unit after its Macarthur deal and the company's growth outlook as reasons for his upgrade.
"We have a less favorable view of the most CAPP thermal- and US metcoal-focused producers within our coverage," wrote Benjamin in the May 28 note that cited valuations, regulatory pressures and leveraged balance sheets as concerns for U.S. centric players.
The expected outperformance of Peabody, a St. Louis-based company with a history that traces back to the late 19th century, should be taken as a context in how investors may want to target any recovery investments in the beaten down sector.
For instance, in spinning off its longstanding operations in West Virginia and Kentucky into
Patriot Coal
( PCX), a top thermal producer in the East, Peabody has continued to tilt its asset base to Australian met coal and the Powder River Basin.
In hindsight, that spinoff minimized Peabody's exposure to thermal coal in the east and may have been done under advantageous terms, according to Bandy of BMO. After a rapid surge in its shares after the spin on quickly rising natural gas prices, Patriot cut a few medium sized acquisitions to grow its scale in the U.S. Now, the company's fate has turned for the worse on slumping natural gas prices. In May, Patriot said it hired
The Blackstone Group
(BX) - Get Blackstone Group Inc. Class A Report
to help with its refinancing efforts amid a cash crunch that has some analysts handicapping the company's bankruptcy.
After buying Massey Energy for $7.1 billion, Alpha Natural Resources is beginning to cut its thermal coal production, in a move to reduce spending.
Walter Energy
(WLT)
, a struggling coal player that's often speculated to be a target of an acquirer like Alpha Natural Resources, may continue to remain at post-crisis lows on lower buyer interest and over-optimism on U.S. met coal demand, notes Benjamin of Goldman Sachs.
On Monday, Goldman Sachs cut its outlook for the U.S. steel sector, downgrading the shares of
AK Steel
(AKS) - Get AK Steel Holding Corporation Report
and maintaining its sell rating for
U.S. Steel
(X) - Get United States Steel Corporation Report
, citing weak demand and commodity prices. That move underscores just how hard investors need to look for optimism in the coal sector, with just a few names like Peabody Energy, Teck Resources and Cloud Peak generating optimism. Other stocks to watch for include
Suncoke Energy
(SXC) - Get SunCoke Energy, Inc. Report
and
CONSOL Energy Steel
(CNX) - Get CNX Resources Corporation Report
.
For more on the sector's troubles, see why
old king coal is headed to the retirement home. See
8 ways to play stocks in risky global markets for more on energy investment ideas.
-- Written by Antoine Gara in New York