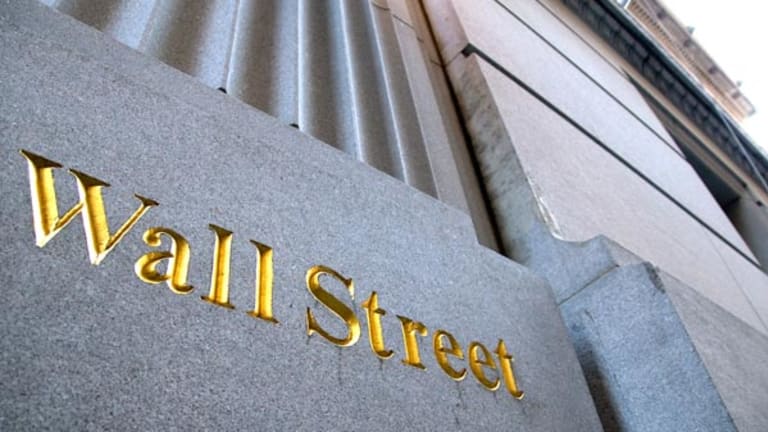 Paulson Won't Rule Out TARP for Insurers
The Treasury Secretary is considering TARP funding for insurance companies, relief that could lead to greater federal regulatory control for those companies that qualify.
Updated from Nov. 25
Treasury Secretary Henry Paulson is not ruling out the possibility of making insurance companies eligible for TARP assistance. In a press conference Tuesday morning, Paulson said that several insurance companies already qualified for the aid as bank holding companies but the Treasury, he said, has not made a decision to include all insurance companies at this stage.
It is not clear whether Paulson is considering requiring insurance companies to become bank holding companies, or purchase an existing bank to qualify as such, before receiving aid under the Troubled Assets Relief Program. Insurers that decide to make such a move would come under a measure of
.
Paulson's words today must sound like music to the ears of companies such as
Hartford Financial Services
(HIG) - Get Hartford Financial Services Group Inc. (The) Report
,
Lincoln National
(LNC) - Get Lincoln National Corporation Report
,
Genworth Financial
(GNW) - Get Genworth Financial Inc Report
and
Aegon
-- insurance companies that in recent days attracted a lot of attention by purchasing troubled savings and loan companies as a way to try to
.
With today's statement -- namely, that the Treasury is not ruling out insurers for TARP aid -- the chances of the insurance banks getting access to the TARP funds has risen and so should the stock of those insurance companies.
Will Paulson's words encourage other insurers to purchase troubled banks or thrifts so that they can get in line for TARP funds, or at least start negotiations on the chance that funding breaks in the insurers' favor?
MetLife
(MET) - Get MetLife Inc. Report
has been a bank holding company since well before this financial crisis began, and its president and CEO, Robert Henrikson, has been reticent on the matter, Henrikson said only, "We will explore all options. Other than that, no comment," during the company's recent third-quarter earnings conference call. Speculation is rife that MetLife is a candidate for purchasing some of AIG's assets.
American International Group
(AIG) - Get American International Group Inc. Report
is the biggest individual bailout recipient with $173 billion in aid, dwarfing the $45 billion that banking giant
Citigroup
(C) - Get Citigroup Inc. Report
was gifted. AIG, however, is not a bank holding company but an insurer, albeit a massive one.
Currently, the states' insurance commissioners oversee AIG's insurance companies, none of which were not the cause of company's problems., However, Paulson has made no secret of his belief that the group should be federally controlled.
This morning, Paulson stated the intention to link together the various federal agencies' plans to bring centralized control to the financial sector over this crisis. Paulson said that the financial crisis has expanded well beyond mortgage-backed securities. Allowing TARP funding for the insurance industry will complicate the issue of regulatory control over the insurance companies, as the individual states and the Treasury Department will likely both want regulatory oversight of the industry.
State insurance commissioners currently regulate all insurance companies, but Paulson believes that insurance companies should be under some form of federal supervision.
AIG could not purchase a bank, but potentially it could become a bank holding company. With the taxpayer in the driving seat as a shareholder, perhaps Paulson might consider indicating to the board that this is a desirable move.
Roger Sevigny, the incoming president of the National Association of Insurance Commissioners, said "We are not concerned
by Paulson's statement and have extended a formal offer to Secretary Paulson regarding resources, data and expertise." Commenting on whether he believed that Paulson was using the financial crisis to undermine the NAIC's regulatory control, Sevigny said: "His concerns are for the country."
Sevigny went on to express optimism that the NAIC will be able to work collaboratively with the new administration but emphasized that the insurance commissioners believe that there is effective regulation at the state level and that by tapping into that strength, maybe they could help the financial regulators.
TheStreet.com Ratings issues financial strength ratings for 4,000 life, health, annuity, and property/casualty insurers are available at no charge on the Insurers & HMOs Screener. In addition, the Financial Strength Ratings on each of the nation's 8,600 banks and savings and loans are available on the Banks & Thrifts Screener.
Gavin Magor joined TheStreet.com Ratings in 2008, and is the senior analyst responsible for assigning financial strength ratings to health insurers and supporting other health care-related consumer products, including Medicare supplement insurance, long-term care insurance and elder care information. He conducts industry analysis in these areas. He has more than 20 years' international experience in credit risk management, commercial lending and analysis, working in the U.K., Sweden, Mexico, Brazil and the U.S. He holds a master's degree in business administration from The Open University in the U.K.