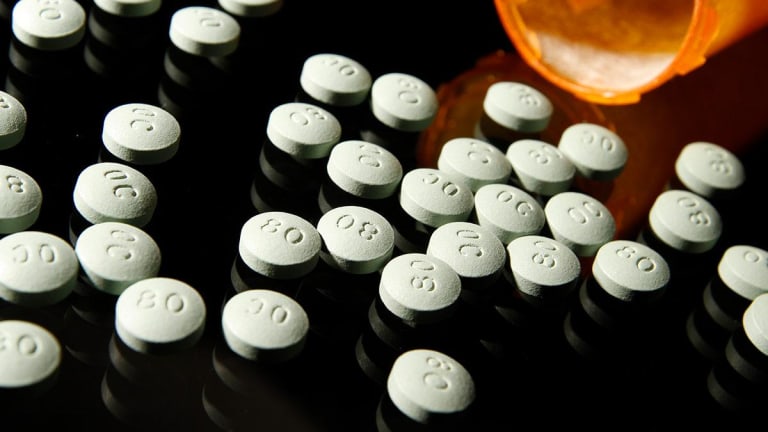 OxyContin Maker Purdue Pharma Is Exploring Bankruptcy - Report
Purdue Pharma is the subject of thousands of lawsuits alleging that it is responsible for the uptick in opioid deaths in the U.S.
Privately held OxyContin maker Purdue Pharma is exploring options for a bankruptcy filing, according to a report in Reuters, in the wake of about 2,000 lawsuits claiming the company is at least partially responsible for the uptick in U.S. opioid-related deaths. 
Purdue denies allegations that it misled doctors and patients about the long-term effects of using its pain killer, while explaining that the U.S. Food and Drug Administration approved labels for its drugs warned about the addiction and abuse threats inherent in OxyContin. 
Filing for Chapter 11 protection would halt the lawsuits and allow the company to negotiate legal claims with plaintiffs in the presence of a U.S. bankruptcy court judge.
"As a privately held company, it has been Purdue Pharma's longstanding policy not to comment on our financial or legal strategy," Purdue said in a statement to Reuters. "We are, however, committed to ensuring that our business remains strong and sustainable. We have ample liquidity and remain committed to meeting our obligations to the patients who benefit from our medicines, our suppliers and other business partners."
The company is set to stand trial in May in a case brought by Oklahoma's attorney general that alleges the company contributed to fatal overdoses by flooding the market with its drugs while falsely claiming the drugs were safe.