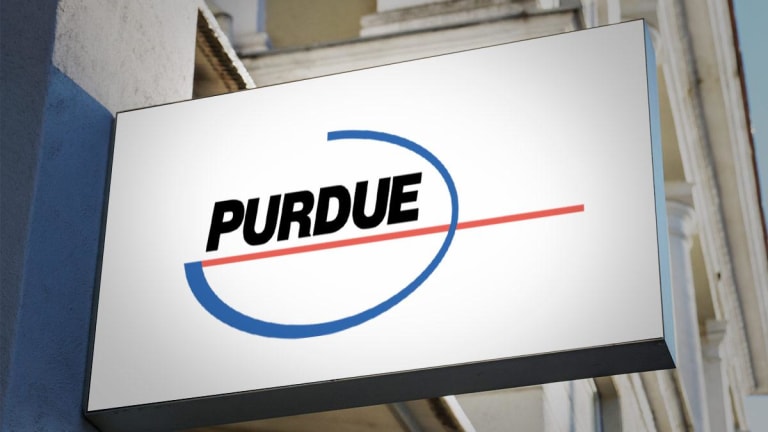 OxyContin-Maker Purdue Pharma Is Considering Bankruptcy - Report
Purdue Pharma is facing more than 1,600 lawsuits alleging the company used deceptive practices to push its pain killer.
Purdue Pharma is considering filing for bankruptcy protection as the company faces more than 1,600 lawsuits alleging the company used deceptive practices to push its addictive pain killer OxyContin, the Washington Post reported Wednesday. 
Filing for Chapter 11 protection could potentially halt the lawsuits aimed at the company and allow CEO Craig Landau to negotiate legal claims under the supervision of a U.S. bankruptcy court judge. 
This is the second report suggesting that the company is looking to file for bankruptcy protection. Last week, Reuters reported similar plan, citing sources, CEO Craig Landau 
"As a privately held company, it has been Purdue Pharma's longstanding policy not to comment on our financial or legal strategy," Purdue said in a statement to Reuters. "We are, however, committed to ensuring that our business remains strong and sustainable. We have ample liquidity and remain committed to meeting our obligations to the patients who benefit from our medicines, our suppliers and other business partners."
Last year, Purdue unloaded its sales staff as it transitioned its focus away from OxyContin after the recent uptick in opioid-related deaths placed the drug under intense scrutiny. In total, the company laid off 350 employees.
A Special Invitation:Do you want to learn more about planning for and living retirement from the nation's top experts, including Ed Slott and Robert Powell, the editor of TheStreet's Retirement Daily? Want to learn how to create tax-efficient income in retirement and how to manage and mitigate all the risks you'll face in retirement? Then sign up to attend TheStreet's Retirement Strategies Symposium on April 6 in New York City. For a limited time, you can attend this extraordinary symposium for $149 - a cost savings of $50 off the general admission price of $199.
You can see the full day's agenda, learn about the guest speakers and sign up HERE for this special event.