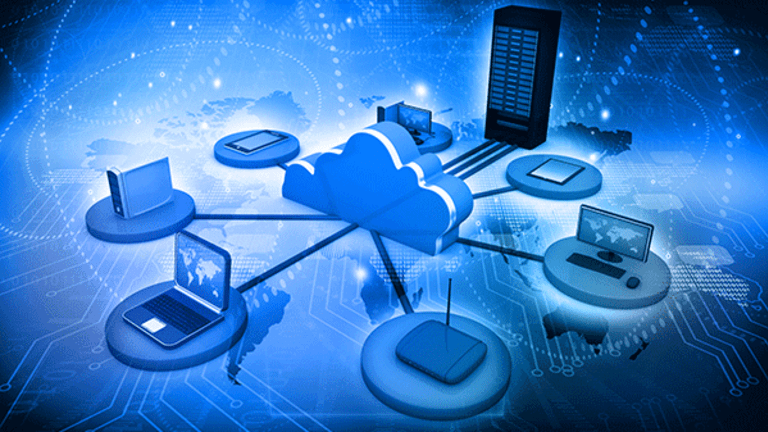 Own the Cloud Without the Hard Cost of Hardware
Companies can cash in on faster servers and all of the hardware to fly their businesses in the cloud without the capital costs thanks to an innovative alternative company.
Companies can cash in on faster servers and all of the hardware to fly their businesses in the cloud without the capital costs thanks to an innovative alternative company.
The term: digital divide is usually used to describe the chasm of opportunity between folks that have access to computers and the Internet and those that don't.
And the world over there are countless initiatives and programs that are trying to bridge that divide by offering equipment as well as access to internet services including the Lifeline program from the U.S. government's Universal Service Administrative Company.
But there is another digital divide when it comes to business. Companies in nearly all industries need to have access to fast and efficient Internet and data services. From managing company and customer data to providing connections to the world as well as having a back-up plan when the world goes wrong, even the most analog of companies needs a digital investment.
But that investment isn't cheap. There are the servers and all of the related hardware and software to make them run. And the folks to install, manage and repair them aren't cheap.
And there's the growth investment opportunity. Even with miniaturization, equipment takes space as well as the right climate and that takes capital and ongoing budgets.
Then there's the storage of and access to the data. Cloud computing is becoming the norm to overcome many of the physical costs of localized facilities as well as offering remote access for both employees and customers.
Companies have been ramping up capital spending with the market for cloud services rising to over $100 billion of recent. And according to industry group studies, the investment in related equipment and service is heading to become a $1 trillion and climbing market. That all spells enormous potential for your wealth-building strategy.
This is where the big guys have been offering services to the smaller fry. Amazon (AMZN) - Get Report and its Amazon Web Services (AWS) offers backbone services for cloud services. And Alphabet (GOOGL) - Get Report and Microsoft (MSFT) - Get Report offer competing versions of remote computing.
But for companies that need more control over the security of their servers as well as having the needed dedicated connection abilities, there really is still a need for equipment and related services.
There is an alternative. Digital Realty Trust (DLR) - Get Report is a company that owns the land and buildings as well as the equipment that companies can lease to run their digital operations.
Structured as a Real Estate Investment Trust (REIT), Digital Realty is a passthough security that avoids corporate taxes by passing through the majority of its profits to shareholders along with deductions that can be used to off-set income taxes as well.
The company has 144 properties in cities around the US and around the globe. And the company counts as clients some of the biggest including Microsoft, Facebook (FB) - Get Report , and IBM (IBM) - Get Report that lease space for their cloud business services.
Then it also offers the ability to contract for maintaining the equipment and services and does so for the likes of AT&T (T) - Get ReportCenturyLink (CTL) - Get Report and others.
The key for the company is that it takes time and capital as well as the ability to find space to set up and run facilities. Digital Realty can offer turn-key operations. This even more important for companies doing business beyond the US borders.
Revenue growth continues to be strong with quarterly expansion running in the 20% range. And the market will be looking at the continued revenue growth with the release of its fourth quarter results.
The profit margin of its operations runs near 20%. And its Funds From Operation (FFO) which takes into consideration the net income from its assets plus the depreciation of its properties remains a healthy near $6 dollars per share. This provides for a consistently rising distribution of cash dividends paid which is currently yielding some 3.28%.
There's also an alternative investment for a bit more income with less stock market volatility. Digital Realty has a series of preferred stock. In particular, there is the series G preferred under the symbol DLR G. This has a fixed dividend of 5.875% paid quarterly for an annual cash payout of $1.4675. The shares are trading around $25.00 per preferred for a current yield of 5.875%.
This is callable on April 9, 2018, at $25 per share and is likely to be called. This provides a great near-term yield with little rate risk even with a bump up in shorter-term interest rates in the US market.
Whether the common stock with its rising dividend and growth opportunities or a great near term higher-yield preferred--Digital Realty offers the best of the clouds with the right stuff on the ground.
Pocket $67,548 EXTRA With This One Simple Investment Change
Warren Buffett made $4.9 billion by making this one small change to his investment strategy. It's the closest you'll ever get to NEVER losing money while investing. I made $185 every day over 1,586 days doing this. Is it time for a change that will lead to more money in your pocket? Get the full details here.
Neil George does not have any conflicts of interest including no current ownership of the companies mentioned above.
Action Alerts PLUS, which Cramer manages as a charitable trust, is long GOOGL and FB.