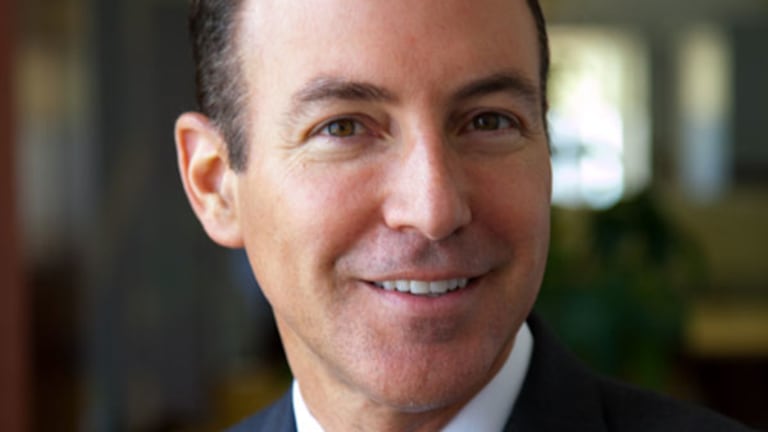 Owl Spring Targets Activism with a Hedge
Owl Spring Asset Management will launch with $225 million in investor capital and a strategy to take on corporate minnows.
Corrected from 2:54 p.m. to reference investment in International Game Technology (IGT) and not International Technology Group (ITG)
NEW YORK (TheStreet) -- Activist investors such as Carl Icahn, Jeffrey Ubben of ValueAct Capital, Nelson Peltz of Trian Management and Bill Ackman of Pershing Square have spent 2013 engaging companies as big as Apple (AAPL) - Get Apple Inc. (AAPL) Report, Microsoft (MSFT) - Get Microsoft Corporation (MSFT) Report, Pepsico (PEP) - Get PepsiCo, Inc. Report and Procter & Gamble (PG) - Get Procter & Gamble Company Report, however, some funds entering the business are content to take on smaller parts of the stock market.
Owl Spring Asset Management, a combination of Ader Investment Management and Cumberland Associates, is poised to launch with $225 million in assets under management and a strategy of imparting change at under-performing or mismanaged companies between $200 million and $2 billion in size. The firm will also look to hedge its investments with a portfolio of short positions that may be unique among so-called activist funds.
The fund's creation, which was announced on Wednesday, also comes at a time when small and mid-sized firms are generally overlooked by the business press and retail investors. Meanwhile, a rising number of initial public offerings in 2013 and the poor performance of some once high-profile firms is creating a new crop of companies for activists and value investors to target.
Owl Spring will be run by Jason Ader, a prominent gaming analyst who successfully advocated board changes at International Game Technology  (ITG) this year with his firm Ader Investment Management. Ader will be joined by Andrew Wallach, the CEO of Cumberland Associates, the predecessor of Owl Spring Asset Management.
Cumberland Associates also has a record of value and change-based investments.
The firm was part of a group of funds that recapitalized auto parts supplier Visteon (VC) - Get Visteon Corporation Report after the firm's 2009 bankruptcy and helped it re-emerge as a public company. In the past, year Visteon has also changed CEOs, streamlined its assets and increased its share buyback authorization to $1 billion.
According to a spokesperson, Ader Investment Management has returned 40.05% this year, following a 14.92% in 2012, while Cumberland Associates has posted an impressive annualized 14.5% rate of return over 43 years.
SEC filings as of June 30 show that United Rentals (URI) - Get United Rentals, Inc. Report, Liberty Media (LMCA) , General Motors (GM) - Get General Motors Company (GM) Report, GenCorp (GY) and AIG (AIG) - Get American International Group, Inc. Report were Cumberland's top holdings. The fund also opened position in Regions Financial (RF) - Get Regions Financial Corporation Report and ING US (VOYA) - Get Voya Financial, Inc. Report in the second quarter, the filings show.
Ader and Wallach spoke in a telephone interview about their strategy to grow Owl Spring into a "constructivist" fund. The firm will concentrate on debt and equity investments across the retail, technology, media, gaming, financial and energy sector.
In spite of a rash of activist investments in 2013 and the rise of new funds such as Starboard Value, Barington Capital, Marcato Capital, Ader and Wallach say there are plenty of opportunities for investors seeking to create value by way improving poor capital allocation or corporate governance policies. They also don't appear to be overly concerned about a rise in stock market valuations through 2013.
"I personally have found it is more useful to think about absolute valuation than relative valuation," Wallach said of current market valuations. With new companies hitting 52-week lows on a daily basis, he said the trick will be identifying firms with the ability to recover.
Owl Spring will concentrate on debt and equity investments across sectors like retail, technology, media, gaming, financials and energy.
Wallach highlighted the technology sector as a particularly tricky part of the market where Owl Spring may be able to identify value. He said many firms in the technology space trade at low multiples and have inefficient balance sheets that could support stock buybacks and dividends. Some tech firms may also have longer lives than investors may expect, Wallach said, citing a potential consolidation of semi-conductor firms as an opportunity.
Ader added that in deciding between tech firms that are value traps and those that could present an opportunity for an activist he often asks: "Would anyone care if this business went away?"
In the case of Blockbuster the answer was clearly no, however, Ader said firms such as Yahoo (YHOO) , with its popular Asian businesses, prove some firms have longer life spans than the market may expect.
When asked about BlackBerryundefined, Ader said he had friends on Wall Street that would care if the business went away. "I do see value there and it is one that is interesting," Ader said of BlackBerry.
Ader cautioned about the ability for activists to impart change within the banking sector, given the Federal Reserve's influence in approving board directors. Even if a firm like Owl Spring were to win a proxy contest, there is no guarantee their seat would be approved by the Fed, Ader said.
Owl Spring will start with $225 million in combined capital and it will plan to bring in new partners through 2014. They, however, don't plan to do significant advertising given a long-standing investor base.
-- Written by Antoine Gara in New York.
Hedge Funds