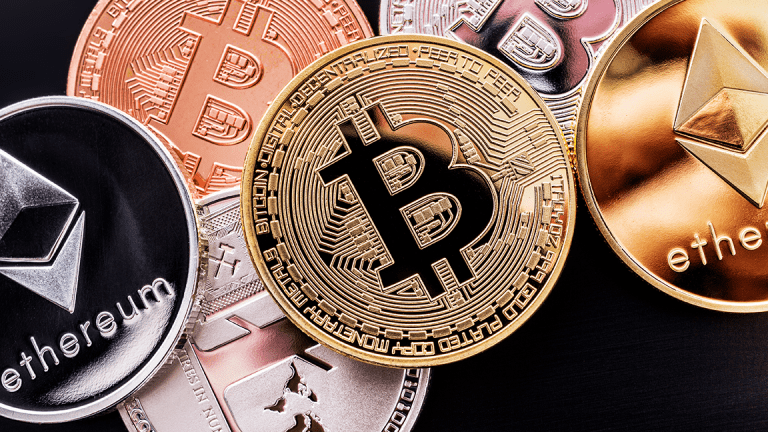 More Than Half of Cryptocurrency Startups Fail in Four Months, Study Says
There are more losers than winners in cryptocurrency.
Chances are better than even that a new cryptocurrency company will fail.
Over half of cryptocurrency startups fail within four months of their initial coin offerings, a Boston College study of firms' Twitter activity after their ICOs. If a new firm survives as long as six months, though, investors can see returns of between 150% to 430%, researchers found.
"While our results could be an indication of bubbles, they are also consistent with high compensation for risk for investing in unproven pre-revenue platforms through unregulated offerings," Boston College researchers Hugo Benedetti and Leonard Kostovetsky said.
The study didn't mention any specific companies or explain why Twitter activity is the preferred metric for assessing whether a company is in business. Business leaders including JPMorgan (JPM) - Get JPMorgan Chase & Co. (JPM) Report CEO Jamie Dimon and Berkshire Hathaway's Warren Buffett have previously expressed concern about the legitimacy of cryptocurrencies. Buffett said "they will come to a bad ending" on CNBC in January.
A key indicator of a firm's survival is whether it lists on an exchange, the Boston College study said. Companies that listed their ICOs had a survival rate of 83% after four months, compared with just 17% for companies that didn't report raising any money and didn't list on an exchange.
"This is not a surprise as many of them do not have real business plans or companies behind the ICO," said Jamie Hopkins, Professor of Taxation at The American College of Financial Services in Bryn Mawr, Pennsylvania. "Over the last year and a half, there has been an irrational surge in initial coin offerings. Many of these ICOs were not bringing anything new or valuable to the table, but just trying to ride the wave of publicity that popular cryptocurrencies like Bitcoin, Ethereum, and Litecoin have garnered."
Corporate governance issues including lax board oversight and poor capital management contribute to the industry's low success rate, said Hermann Finnbjörnsson, CEO of crypto-asset analytics firm Svandis.
"These problems are not strapped into the crypto space, but you see them exacerbated in the crypto space," Finnbjörnsson said. "The reasons behind that are obvious. They get the funds, and then they blow through the capital so very quickly. Their plans look ahead five, six months instead of five, six years."
Investors shouldn't let the risk drive them from the industry, according to Finnbjörnsson. Investor's easy access to crypto firms online makes it easier for investors to do their homework on new ICOs and access their legitimacy.
"The time of throwing money at whatever company and seeing 100x returns in sixth months is over," Finnbjörnsson said, "but the millennials and younger baby boomers who are in crypto right now are going to need it because we're not going to have pensions."
Still, investors see the greatest returns on crypto investments if they sell their holdings within the first six months after the ICO, Boston College researchers found.