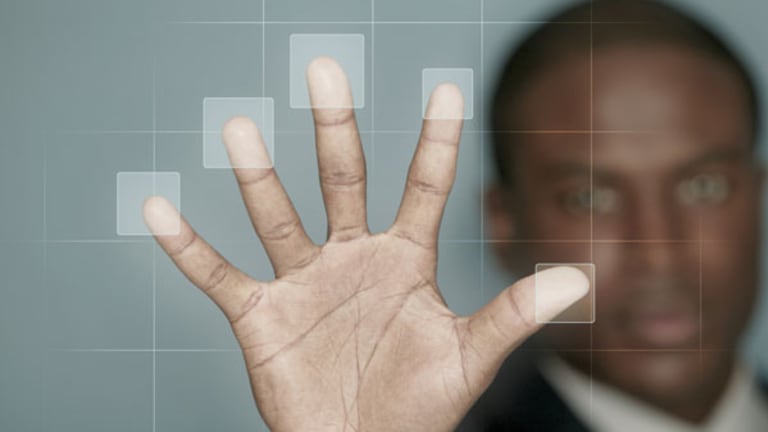 Oracle's Stock Reflects Its Buying Power
Wall Street applauds the company's quarter -- and its $13 billion acquisition binge.
Oracle
(ORCL) - Get Oracle Corporation Report
haters, and there are plenty on WallStreet, lost two of their strongest weapons last night.
The database giant, it turns out, can produce a strong first quarter, and moreimportantly, it's hard to argue that the company's $13 billionacquisition binge hasn't paid off.
The
better-than-expected firstquarter is getting rave reviews on the sell side, andinvestors have pushed the stock to a five-year high: In recenttrading Wednesday, shares were up $1.98, or 12.3%, to $18.11.
"After a lot of consternation, we see that the acquisitionstrategy is working," says Ken Allen of T. Rowe Price, which holds shares.
Oracle grew applications licenses by 80%, the third straightquarter in which the business grew by better than 75%. To be sure,applications are still a distant second to the core databasebusiness, which increased by 15%, but after buying a string ofsoftware rivals, including PeopleSoft, Retek and Siebel Systems, thecompany needed to prove that it would eventually get a return on thehuge investment.
It seems to have done just that. Credit Suisse analyst JasonMaynard captured Wall Street's reaction with the morning bestheadline: "Kicking Apps & Taking Names."
Moreover, first-quarter earnings rose 29% to $670 million,or 13 cents a share, well above the software company's goal ofincreasing earnings 20% a year. Excluding items, Oracle earned 18cents a share, 2 cents better than Wall Street's expectation. Totalrevenue jumped nearly 30% to $3.59 billion from $2.77 billion a yearearlier.
All in all, it was the company's strongest first quarter in at least four years, ending a string of three disappointing Augustreporting periods.
Wednesday's rally means the stock, which had stagnated forseveral years, is up nearly 43% since the beginning of January. Isthere still headroom? Probably.
Citigroup analyst Brent Thill, for example, had been a skeptic,but on Wednesday he raised his target price to $23 andupgraded the stock to buy. "We have been on the sidelines based onuneven execution in the apps business,while the infrastructure business carried the company. That story is old newsnow with all three major product engines finally working inharmony. We expect this trend to continue," he said in a note toclients. Citigroup has an investment-banking relationship with Oracle.
Less clear, though, are the claims by Oracle that it is stealingmajor applications market share from rival
SAP
(SAP) - Get SAP SE Sponsored ADR Report
. By Thill's analysis,Oracle had a share of 17% vs. 68% for SAP on a trailing 12-monthbasis a year ago. As of the current quarter, Oracle's share increasedto 27% (reflecting the addition of Siebel) and SAP's grew to 69%, again, but hardly a butt-kicking.
Sanford Bernstein analyst Charlie Di Bona looked at thethen-separate businesses of Oracle and the soon-to-be-acquiredcompanies in August of 2003 and saw an aggregate license revenue of$359 million. But by the end of the August 2007 quarter, Oracle'sapplications revenue was just $228 million, which equals a compoundannual growth rate of minus 14%.
In the same period, SAP's license revenue grew by a CAGR of 17.8%to an estimated $707 million, he said. Bernstein makes a market inOracle but does not have an investment-banking relationship with the company.