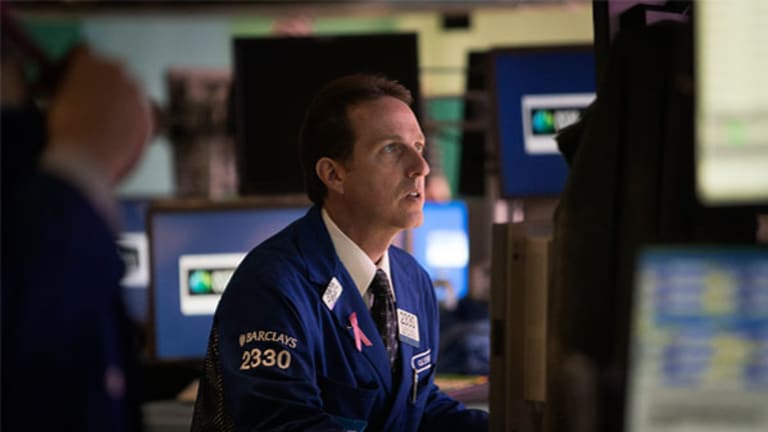 The consolidation in the brokerage industry continues after
Charles Schwab
(SCHW) - Get Charles Schwab Corporation Report
announced plans to buy Chicago-based
optionsXpress
undefined
. The acquisition will bolster Schwab's position in options trading, which is one of the fastest growing areas of the brokerage business today. As a result, many firms are working hard to attract more customers by offering options research, analytics and education. In that respect, the Schwab acquisition of optionsXpress is part of this long-term trend. It's good news for options traders because many tools and resources, that were once quite expensive, are now available for free today.
Shares of optionsXpress are up 15.3% to $17.67 on the deal news. Schwab will pay about $1 billion, as each optionsXpress shareholder will receive 1.02 SCHW share for each OXPS share. The merger is expected to close in the third quarter pending shareholder and regulatory approval. It will immediately bolster Schwab's options trading business, but the greatest short-term benefit is likely to be from sweeping optionsXpress customer accounts into its bank. At the end of last year, optionsXpress had about 380,000 client accounts and $7.9 billion in assets. By way of comparison, Schwab had nearly 8 million accounts and about $1.6 trillion in assets.
The two companies will keep their respective brand names and, on the surface, the deal looks very similar to the one from two years ago when TD Ameritrade (AMTD) - Get TD Ameritrade Holding Corporation Report made a bid for ThinkorSwim. ThinkorSwim is also a Chicago-based broker best known for its sophisticated trading platform that offers a variety of options-related tools like risk graphs, options chains, data and charts. In both mergers, a large discount broker made a play for a smaller firm that specializes in options trading. They recognize the growing importance of options trading among retail investors.
"Options investors at Schwab tend to be among the larger, more active and longer-standing of our client relationships. OptionsXpress brings a similar set of sophisticated, engaged clients, many of whom we believe will find the investing, brokerage and banking services available through Schwab to be a valuable complement to those they have through OptionsXpress," Schwab CEO Walt Bettinger said in a statement.
The increased interest in options trading marks a significant shift within the brokerage industry over the past decade, or so. In the mid-90s, many firms still frowned on options and considered them too risky and speculative for most retail customers. Now, however, a lot of effort is focused on investor education. For example, optionsXpress bought the privately-held options-education company Optionetics in April 2009. ThinkorSwim and investment training company Investools merged in September 2006. Recognizing that the options market is one of the fast growing segments of the brokerage industry, many firms are looking for ways to gain market share. They do this by offering online spread trading capabilities, advanced options analytics and education.
Of course, not all brokers are created equal and finding the right options broker is kind of like shopping for a new car. You want to take your time and find the one that is really right for you. One of the best first steps is to visit the firm's web site, check commission rates, read samples of research, gauge the quality of the education material and test drive its trading platform. Most brokers today offer free demos. Finally, if you're still evaluating brokers, you might also want to look at a recent article titled, The Top Ten Things to Ask your Broker.
See you Wednesday!
On March 31, TheStreet's OptionsProfits is hosting a webinar featuring Andrew Giovinazzi of Aqumin. Using specific trading ideas, Andrew will discuss how to pick the right strategy for your risk tolerance and overall portfolio. We will address how to formulate the proper trade, manage the position and make adjustments and exit strategies.
OptionsProfits For actionable options trade ideas from a team of experts, visit TheStreet's OptionsProfits now.
Readers Also Like:
>>Crossing, Internalization and the ISE's New QCC Order Type
Readers Also Like:
>>No Assurance or Guaranty of a Trade
Readers Also Like: