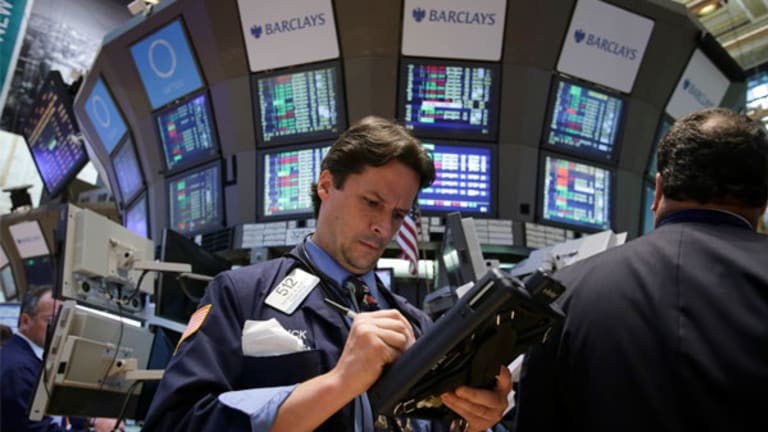 Why Buy Baidu?
My trade idea for BIDU is intended to capture the upside momentum I expect to continue for the next few months.
My trade idea for BIDU is intended to capture the upside momentum I expect to continue for the next few months.
Baidu.com
(BIDU) - Get Report
, the Chinese state-sanctioned internet "monopoly," beat Q3 EPS estimates by a nickel and raised Q4 revenue guidance to around $360 million from just below $350 million, last Thursday. The stock was taken down 4% in after hours back below $100.00, but then made new all-time highs above $109.00 on Friday.
The price consolidation plateau since late September around the century mark, was looking like it could break either up or down on the chart, especially for a stock trading at P/E multiple of 100x. That battle appears to have been decided now. The question is "Why higher?"
Apparently, institutional growth and technology investors love the BIDU story. And though the earnings are modest now, they are growing rapidly. 2011 estimates could see $2.50, which would bring this $100.00 stock down to a more comfortable 40x multiple. But, it seems the real appeal of BIDU might be in future earnings not even visible yet.
As the dominant Chinese search engine and web portal, investors see the potential for BIDU to capitalize on the largest fast-growing middle class population in the world. I have written often in the past year about the Chinese emerging markets story fueling the growth of American industrial companies like Caterpillar (CAT) - Get Report and Eaton (ETN) - Get Report, and most recently with OptionsProfits.
But, I haven't paid much attention to the consumer side of China's ascendancy. Obviously, young, educated and ambitious Chinese citizens will use the web more and more to learn, acquire and do business. And however American consumer companies gain access to Chinese markets, they may end up adding profits to BIDU's business model too, whether partnering, paying an information or transaction toll of some kind or merely through advertising.
Finally, regardless of Google's (GOOG) - Get Report battle against censorship, I think the Chinese culture will evolve at its own pace and figure things out in due time. Technology and the consumer always change governments faster than any other ideas out there. That's the cool part of this story.
My trade idea today is intended to capture the upside momentum I expect to continue for the next few months. BIDU should easily see $130.00 by March. But, it probably won't be a straight shot higher from here, as it is likely to at least pull back and fill the gap from $102.50, if not make a trip toward the 50-day moving average currently just above $90.00. The stock looks overextended from its key moving averages and, though it could go parabolic and ignore them for now, you have to respect good 'ole mean reversion too. That's why I say, don't rush into this trade. Do some homework on the stock and wait for a pullback. Here's the play:
Trades: Buy to open BIDU March 100 calls for $17.00 and sell to open BIDU March 130 calls at $5.25.
The net debit of $11.75 is based on Friday's close of $107.28.
My caveats in place for why you don't need to chase BIDU, I think the risk is small if you do. We just got through Q3 earnings and the naysayers lost, and now we don't expect anything but good surprises from Q4. So, if you like the name and the Chinese emerging middle class phenomenon I describe, then this is a good way to potentially double your money on this important story.
At the time of publication, Kevin Cook held no positions in the stocks or issues mentioned.
OptionsProfits For actionable options trade ideas from a team of experts, visit TheStreet's OptionsProfits now.
Readers Also Like:
Readers Also Like:
>>Understanding Volatility-Based Products
Readers Also Like: