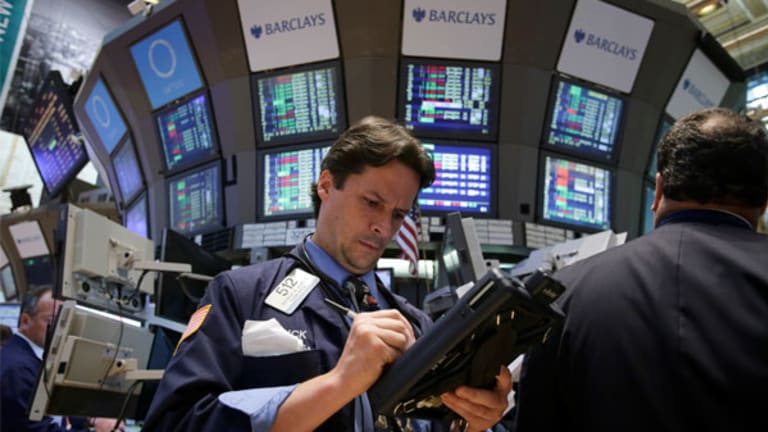 Where's Your Head At?
Here is a quick look at e-mini futures, gold, the U.S. dollar and euro and crude.
After heavy unwinding Friday in equities to end the record week in stocks follow trough selling is pressuring the e-mini futures contracts down another quarter of a percent Monday.
Focus remains on currency markets with Dollar Index solidly below 81 looking to test 80 support from last February. The Euro currency peak from last Thursday at 13573 is resistance above as the election of Merkel has some "sell the fact" selling today.
Watching slide in CRUDE to 30 day lows with support below at $102. The $105 area failed to hold as weekly support and the breakout area from the original Syria catalyst.
Crude has been above the psychological $100 level since July 3rd.
OptionsProfits can be followed on Twitter at twitter.com/OptionsProfits
Trading Advantage can be followed on Twitter at twitter.com/TradingAd