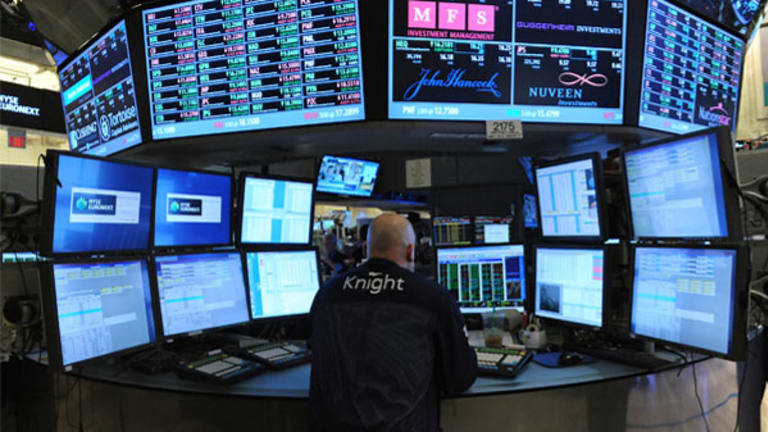 Modern forwards markets got their start when Midwestern farmers got serious about hedging their natural price risk. Modern futures markets got their start when traders in Chicago realized that the value in the business only accidentally had anything to do with wheat. Standardization, central clearing, and liquidity make futures work, and they work for any product. It's not a surprise, in other words, that financial futures have come to dominate markets in Chicago, New York, London, and the rest of the world.
With that in mind, we can find the silver lining in some stories this week about the decline of commodities as an asset class. First, the FT talks to asset managers and advisers about how people are pulling money out of commodities. The problem is that none of the reasons commodities were supposed to be so essential have turned out to be true:
"Commodities gained favour with a three-pronged sales pitch: they diversified portfolios, offered equity-like returns and protected against inflation shocks.

The global financial crisis and recovery undermined the diversification case, as commodity indices and stocks moved together in "risk-on, risk-off" swings.

In 2013, that correlation broke down but in a way that did not flatter commodities. The Dow Jones-UBS commodity index is down 10 per cent this year, while the FTSE All World stock index has gained 16.4 per cent.

When central banks undertook "quantitative easing" to stimulate growth, commodity fund managers warned of inflationary consequences. Five years on, consumer prices in western countries are crawling up at an annualised rate of just 1.3 per cent, according to the OECD."
Everyone watched as commodities took the brunt of it in 2008, right along with stocks, but the lagging returns in this up market really has managers looking for the exits. The holdouts - ideologically-oriented types looking for inflation - never got their apocalypse, either. The debate now among the economists who matter is whether and to what extent quantitative easing is actually deflationary.
The problem for commodities isn't just the weak investment thesis, either. Fundamental demand also isn't what it used to be. A recent Bloomberg piece catalogues the troubles. Emerging market demand for raw materials, especially industrial metals, is waning as those countries try to generate growth from internal consumption instead of export-oriented production. Gold is a non-starter. Even agricultural softs are seeing large stockpiles.
All this matters for smaller investors because if the fundamental picture is poor, the catalysts that justified the original thesis have proven to be absent, and other large investors are reducing their exposure, then odds of positive returns for the near term look even worse.
The silver lining I mentioned above is that even if futures markets -- which are associated with commodities in the minds of many investors -- prove less essential as the latter see reduced interest, they may yet see net gains in terms of trading activity and strategic importance as financial products come to the fore. With a rising interest rate environment on the horizon, access to liquid stock indexes is as important as ever, and volatility continuing to be accepted as a distinct asset class, the outlook for futures markets overall is bright.
OptionsProfits can be followed on Twitter at twitter.com/OptionsProfits
Mark can be followed on Twitter at twitter.com/OptionPit