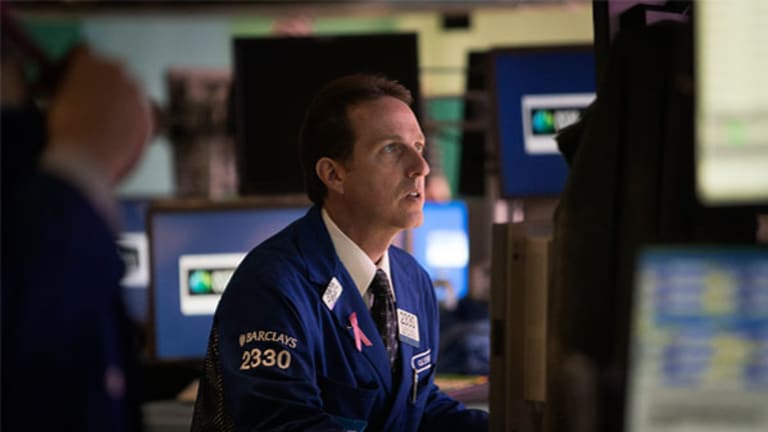 Volatility: Using History as a Guide
You should always be aware of the volatility of your contracts and the impact it will have on its prices.
Any trader who's visited the world of options is no stranger to the
CBOE Volatility Index
(VIX). It gives a face to the fear in the markets and gives a name to one of the most critical components of the pricing of our contracts. Three strikes out, weekly -- monthly -- whatever strike you're trading you should always be aware of the volatility of your contracts and the impact it will have on its prices.
Exactly how the index is created isn't a Hot Topic that can be covered in a quick daily read, but rather a topic that deserves the full day of analysis OptionsProfits will be giving it on December 3. However, if you're looking at the swing analysis that will hit prior to this weekend, you can't ignore the daily Squeeze. The Squeeze is a key indicator that any follower of our articles is familiar with and using history as our guide, we're still in for higher prices in stock indexes. At this point you may be asking yourself how long we'll ride the dead horse of a market rally, but I learned long ago that trading the news will leave you broke wondering how global events unfolded as they did.
VIX Daily
Source: TradeStation
News driven markets are only a headline away from disaster, but they're only a temporary resolution away from a sharp bear rally. Take the November 11 Squeeze in
AMR
(AMR) for example. Technicals have a way of leading fundamentals that no investor can ignore. With all this being said, the VIX is in a daily Squeeze and if we continue lower the indexes should see another spike higher. Nothing is certain in the markets, but using history as a guide the last three times we've seen this signal, we were given at least a two-point spike in the index and this continues to be a focus of my trading. If this Squeeze fires true to its previous signals I'll be looking for 1220 in the S&P futures and will be playing stocks accordingly.
AMR Daily
Source: TradeStation
On Saturday, December 3, the CBOE, Option Pit and OptionsProfits are hosting a full-day course dedicated to mastering strategies for trading the VIX. CLICK HERE FOR INVITE AND TO REGISTER.
OptionsProfits can be followed on Twitter at
At the time of publication, John Carter held no positions in the stocks or issues mentioned.