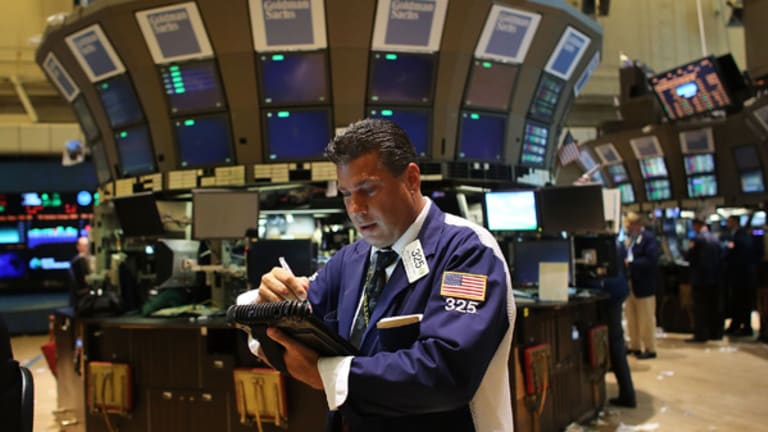 Two More Baby Berkshire Hathaways: BAM and L
I think Loews is a buy now and recommend buying shares and selling calls and puts.
When
Berkshire Hathaway
(BRK.B) - Get Berkshire Hathaway Inc. Report
split its "B" shares 50-to-1 last January, it created a great opportunity for the average investor to buy a piece of one of the greatest investors of all time, or at least a piece of his famed holding company that has returned mountains of value to shareholders since its inception over 40 years ago and beat the S&P 500 by nearly 100% in the past ten years. This "baby" Berkshire has chugged steadily along since the split, moving from the mid-$70s to as high as $85.00 and giving investors a real opportunity in June to scoop up shares for $70.00 during the summer stock swoon.
Two smaller conglomerate-type investors that were extreme bargains at that time were Brookfield Asset Management (BAM) - Get Brookfield Asset Management Inc. Report and Loews (L) - Get Loews Corporation Report. I like investing in these names because of their superior management, high-quality portfolios of diverse holdings, respectable cash-flow, low volatility, and investment philosophies that hinge on the question "When I recognize a great business, do I want to buy the stock or buy the company?" In short, they are a lot like Warren Buffett's life's work.
I was a buyer of both "Baby Berks" in February, but I missed the buying opportunities last summer to scoop BAM for $22.00 (now trading $30.00) and Loews for $30.00 (now trading $38.00). Those missed trading opportunities aside, I still want to focus on both of these names as long-term investments and today will look to initiate a position in Loews (not the big box building name incidentally, which is spelled Lowe's (LOW) - Get Lowe's Companies Inc. Report). First, let's take a look under the hood of each of these investing mini-empires.
(BAM) - Get Brookfield Asset Management Inc. Report is an Ontario-based company with over $100 billion in properties under management globally. This is not your typical REIT though. BAM has a heavy concentration in renewable power and infrastructure assets, including hydro-power dams and wind farms. From the company website, BAM "focuses on assets and businesses that form part of the critical backbone of economic activity, whether they generate reliable clean electricity, provide high quality office space in major urban markets, or transport goods and resources to or from key locations. These assets and businesses typically benefit from some form of barrier to entry, regulatory regime or other competitive advantage that provides stability in cash flows, strong operating margins and value appreciation over the longer term."
It is an owner-operator of many of these long-term assets and in this way BAM control parts of the future that can be considered a hedge against inflation. As energy costs and demand will continue to rise, BAM is positioned to capitalize on the means of generating and distributing efficient energy, not on the specific worth of a particular commodity that requires volatile resources to extract it from the ground. The company owns 17% of the stock and generates about $1.5 billion in free cash flow per year. According to Chris Mayer in his newsletter Capital & Crisis, "Over the past 20 years, BAM delivered a 14% annualized return to shareholders. In the last 10 years, it's done even better, delivering a 24% annualized return." Mayer sees BAM trading right now near its net asset value of $30.00 and considers it a hold. I agree, but will definitely be looking for opportunities to buy more for the long run on any dips to $25.00.
Loews is a much-more diversified holding company, owning an insurance business, CNA, and the luxury hotel brand that bears their name. But it also has a big stake in energy and that stake took a big hit after the Gulf oil disaster as one of their companies is Diamond Offshore (DO) - Get Diamond Offshore Drilling Inc. Report. Their other energy assets include Boardwalk Pipeline Partners (BWP) , a natural gas distribution network, and HighMount Exploration & Production, which finds the gas. Loews owns its hotel chain and HighMount in full as non-public subsidiaries, has significant investments in CNA, and has controlling stakes in DO and BWP.
Run by the Tisch family, who may also still own an east coast NFL team I believe, here is their "sum of the parts is greater than the whole" investment philosophy, taken from the company website:
"We believe that Loews's true value is more than just the sum of its parts. The availability of public market valuations for three of our businesses helps investors determine an estimated sum-of-the-parts valuation for Loews common stock."
As of June 30, that "market valuation" based solely on the three public companies put the value of Loews near $13.6 billion, or $32.62 per share of Loews common stock. That was when its holdings, especially DO, were recovering from the Deepwater Horizon fallout. DO fell from above $90.00 to below $60.00 and has only recently gotten back above $70.00.
During a recent company conference call, Jim Tisch took tough questions about what the company plans to do with its over $4 billion in cash. Chris Mayer reports that Tisch remains a seasoned investor, always looking for new acquisition opportunities and happy to buy back stock in the meantime. I think Loews is a buy now and want to enter the name this way:
Trades: Buy 200 L for $38.00 per share, sell to open 2 L June 40 calls at $1.90 and sell to open 2 L June 40 puts at $3.90.
At the time of publication, Kevin Cook held no positions in the stocks or issues mentioned.
OptionsProfits For actionable options trade ideas from a team of experts, visit TheStreet's OptionsProfits now.
Readers Also Like:
>>Markets Ready to Rebound or Ready to Drown?
Readers Also Like:
Readers Also Like: