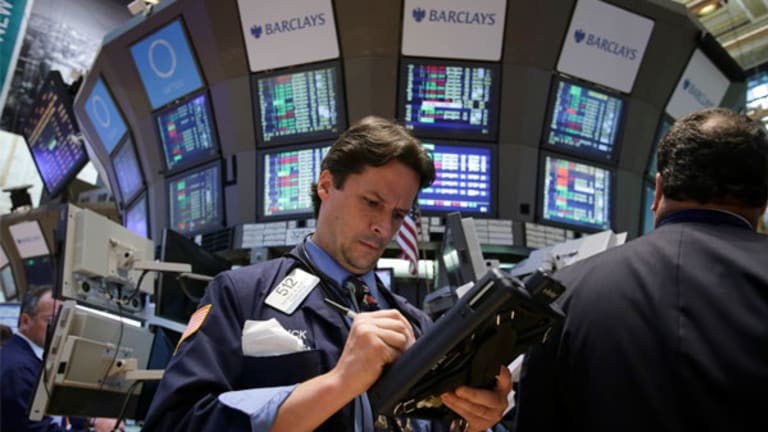 Two Good Choices but Only One Option Play
There is still considerable risk in the education space, but I think the smart guys have that priced in and I recommend going short EDMC puts.
One winning streak over (very sad but somewhere over 18 in a row, I think) and on to another one (I hope), but replicating will be near impossible. That is not stopping me from analyzing the daily activity for new potential winners. For the most part, I have names that I add to a list (good-sized list) and depending on conditions, they move to the front on any given day that I post.
Let's take two of those names,
Education Management
(EDMC)
and
W&T Offshore
(WTI) - Get W&T Offshore, Inc. Report
, which could not be in more different businesses. Each has a single digit P/E, around 7+, or so, and just reported solid earnings. I can't remember when they crossed my plate (mostly upward momentum as I recall) in the first place but AlphaVision does that for me. But yesterday (Tuesday, November 9), on what I would call a strange day for market activity, both names acted well. If you look at
Aqumin's AlphaVision
real time landscape below, all the tall buildings were up on the day. What you notice is what the market liked, they really liked today (more spiky). This too is a reflection of illiquidity. I know I sound like a broken record, but we won't get a spanking bull market until there is some flow.
Both WTI and EDMC were midsized, red spikes meaning that they were both up solidly for the day and had 30-day implied volatility trading at a discount to 30-day historical volatility (the crazy spikes were Atlas Energy (ATLS) and Atlas Pipeline Partners (APL) ). To me that normally means buy some options and backspread the name. But when you look a bit further, EDMC's implied volatility is starting to crumble from very high levels (chart on the lower right). Also (investigate on your own) WTI's implied volatility discount owes it spread to a one day shock up. Other than that, WTI options look fairly priced at best (option spreads are pretty wide too), but I feel it is a stock ready to keep going up. Another post might have me buying a deep call in here, most likely farther out and riding it, but not today.
Volatility Landscape
Source: Aqumin
So, I will recommend a short put in EDMC at the $12.50 level. There is considerable risk still in the education space, but I believe the smart guys have priced that in. Also, the elevated volatility is subsiding and this is a good chance to pick a name while there is still premium to sell before the holiday. A nice entry point around $11.50 in December.
Trade: Sell to open 2 EDMC December 12.5 puts at $1.05, with EDMC trading $14.00, or better, on a 30 delta, Risk Level II.
**If the volatility discussion in the above piece interested you, and you want to learn more about volatility, TheStreet's OptionProfit's Team is hosting the first in what we hope will be many webinars. The Title of this one will be "Not All Delta's Are Created Equal." Look for the opportunity to register shortly. You may also check out my blog which focuses on volatility and trading at www.aqumin.com.
Aqumin's AlphaVision (visit http://www.aqumin.com for more information on 3D financial visualization)
At the time of publication, Andrew Giovinazzi held no positions in the stocks or issues mentioned.
Andrew is the Executive Vice President of Business Development for Aqumin, where he participated in the design team to apply AlphaVision to the financial markets. For 15 years he was a member of the Pacific Exchange and the Chicago Board Options Exchange, where he actively made markets and traded in both equity and index options.
OptionsProfits For actionable options trade ideas from a team of experts, visit TheStreet's OptionsProfits now.
Readers Also Like:
>>McVolatility and the Directional Bet
Readers Also Like:
Readers Also Like: