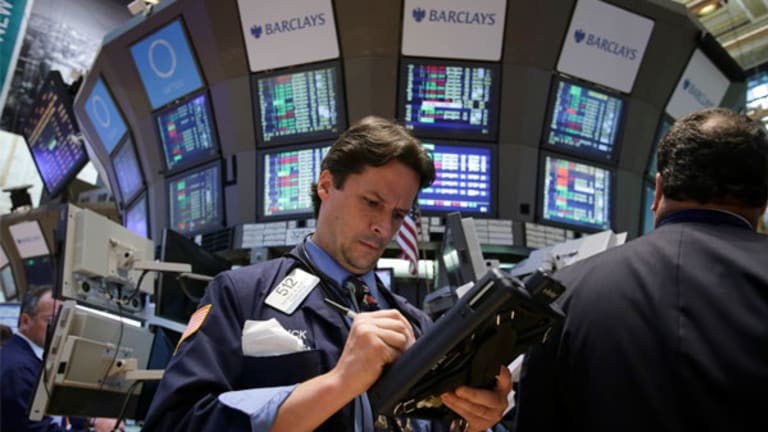 Trying to Find Value in SUPERVALU
I cannot justify all of the outright call buying in SVU, but a short vertical put spread makes some sense.
As a resident of Chicago, I am very aware of
SUPERVALU
(
(SVU)
; $9.06 at ~ 1:00 p.m. EST). Not that name in particular, but one of its subsidiaries Jewel-Osco. Others might know Albertsons, Save-A-Lot or Acme (I actually shopped at Acme all the time when I was a student at Villanova). While I am sure most get that
Wal-Mart
(WMT)
and
Target
(TGT)
entering food distribution has been hard on the standard supermarket, many lose site of the damage stores like
Whole Foods
undefined
and Trader Joe's are also digging into the standard super market.
Companies like SVU have found themselves in limbo. Not as inexpensive as the big box stores, not as nice as Whole Foods. Recently, the Jewel down the street from me closed down for more than a year. Upon reopening, it felt like I was entering a large Whole Foods with more selection minus grass-fed free-range pigmy sorghum. That store is now busier than it ever was before (and probably charging a touch more too). SVU is going to have to figure out where its core business is if it is going to continue to be an independent supermarket chain.
If one looks at a price chart in SVU, the stock has had a very ugly run over the last few months. Since March, the company has lost just under 50% of its value. At the same time, implied volatility has gone through the roof in this company. It could be due to speculation that this company will be swallowed up by a competitor in some sort of LBO or it could be that it is bought by a private group that wants to overhaul the company. It also could be that some traders are sensing a bottom in the stock and have driven the implied volatility up with rampant call buying. No matter the cause, the results are clear: SVU is at its 104-week low is at its highest implied volatility in over a year.
Personally, I cannot justify buying calls outright in this stock. The ship has already sailed on any type of implied volatility spike. Plus, I doubt this company agrees to sell itself sitting at its two-year lows. The stock still has a dividend, so the company cannot be that cash poor. I think a short vertical put spread makes some sense here.
With only two weeks remaining, I would sell the December 8/9 put spread at $0.30, which is a nice sale of volatility of about 60%. I was leaning toward January, but decided against being open short puts into SVU's earnings month. My hope is that the implied volatility comes back down to earth and I could buy this spread back for $0.10 in a very quick period of time.
Trades: Sell to open SVU December 9 puts at $0.40 and buy to open SVU December 8 puts for $0.10.
At the time of publication, Mark Sebastian held no positions in the stocks or issues mentioned.
Mark Sebastian is COO and Director of Education for Option Pit Option Mentoring. Sebastian is a former market maker on both the Chicago Board Options Exchange and the American Stock Exchange. Along with his role directing the path of education for Option Pit, Mark is currently the director of risk for a private hedge fund. He started the popular blog Option911, which is now the Option Pit blog. Sebastian has been published nationally on Yahoo! Finance, is a featured contributor for TheStreet.com's OptionsProfits, SFO, OptionsZone and is the managing editor for Expiring Monthly: The Option Traders Journal. Mark has a Bachelor's in Science from Villanova University
OptionsProfits For actionable options trade ideas from a team of experts, visit TheStreet's OptionsProfits now.
Readers Also Like:
Readers Also Like:
Readers Also Like: