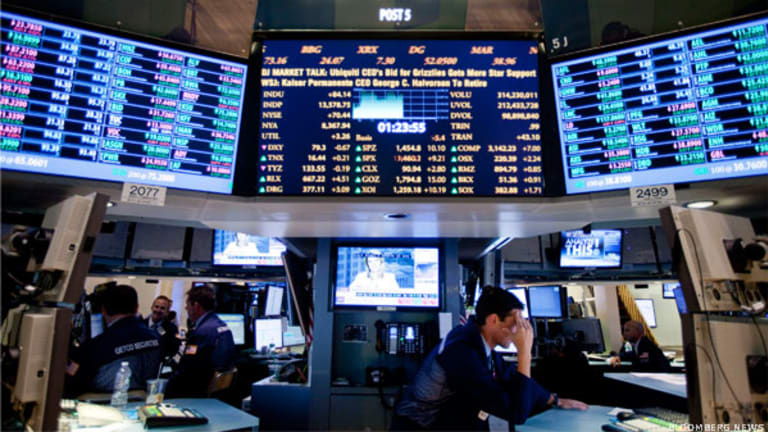 Yesterday I wrote that the
SPX
could decline as low as 1191 and still be in a bullish trend. I know that would not be a great thing for stock market bulls bent on instant gratification, but it is important to keep things in perspective. The market rarely advances in a straight line.
Instead, the tape is very often erratic. In that environment daily news headlines seem to take on a life of their own. At first, and perhaps even the second glance, it would appear as though longer-term momentum has shifted. This is rarely true.
When trading we always want to be asking the same questions; is the market trending or consolidating? If trending, at what level is the trend broken? If consolidating, at what level would a new trend begin?
All of the evidence suggests that the market is trending higher. Since the trend began September 20 with the upside breakout at SPX 1130, there have been a series of smaller upside breakouts. The latest of these was the December 8 breakout at SPX 1228. It would not be unusual (or the end of the world) for the index to come back and test that level. Tests of breakouts are very common.
If the SPX were to close below 1228 (fail), the next objective would be the 20-day moving average at 1216 and then the 50-day moving average at 1192. The lower level is actually also inline with the trendline from the August lows, so there is some reason to expect a test of that point.
These points are not written in stone but they are levels we should keep in mind in the days ahead. Unlike many traders with a technical bias, I will be the very first to admit that these points are not "magic". Finding them is not even an art. In fact, they should be obvious. The reason why technical analysis works is that it is self-fulfilling. Enough people see the same points and they make decisions based on the perception that declines/rallies to those points will happen. We know the points. Now we need to see if there is the will to make them reality.
My own guess is that stocks still rally into the end of the year and all of the talk about weakness is moot. That being said, it is important that the SPX 1228 level not fail. I'm standing aside today.
Terry is the Founder and President of Bedford & Associates Research Group. Terry writes for AOL Finance and MSN Money and is regularly quoted by the financial media.
OptionsProfits For actionable options trade ideas from a team of experts, visit TheStreet's OptionsProfits now.
Readers Also Like:
Readers Also Like:
Readers Also Like: