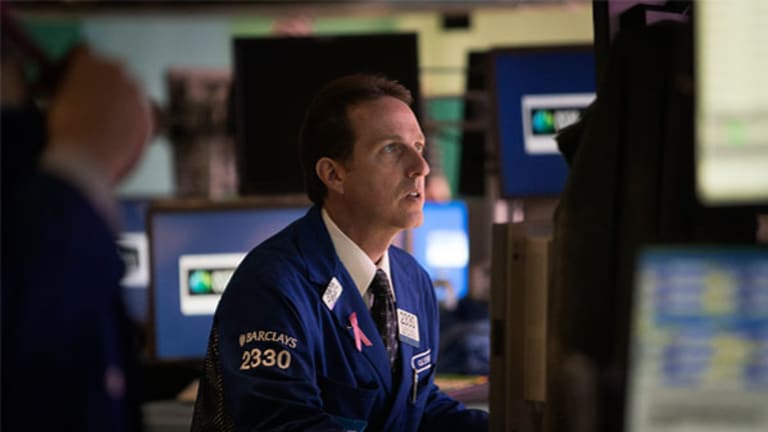 Publish date:
Too Much Bull?
Bullish sentiment is bubbling, and with a clear absence of interesting alternatives, money is flowing back into the stock market.
Bullish sentiment is bubbling, and with a clear absence of interesting alternatives, money is flowing back into the stock market.
Barometers of investor sentiment are bubbling with bullishness. Put-to-call ratios, mutual fund inflows, and sentiment surveys all indicate that people are very optimistic about investing in stock right now. Speculative activity is on the rise and, in the absence of many alternatives; investors are seeking opportunities in shares and call options. Now, many analysts believe a pullback is overdue. The S&P 500 is up 26.9% since August. Yet, as money pours in to stocks, the trend can develop into a self-feeding process that sends market averages even higher in the weeks and months ahead.
One indicator that might be sending a warning signal is the ISE Sentiment Index ISEE. Created by the International Securities Exchange to track call purchases and put purchases on the exchange, ISEE is simply the day's call buys divided by put buys multiplied by 100. Friday, the index (applied to stock options) hit 281 and it's highest in more than one year. Investors bought 2.8 equity call options for every 1 put option and the most since January 7, 2010. High levels of call buying indicate that investors are getting very bullish, complacency is high, and from a contrary view, a market pullback is justified. From the contrarian's standpoint, it's not just the recent options activity that's worrying. For example, according to the latest survey from Market Vane, 67% of those surveyed are bullish, which is up from 63% from two weeks ago. Similarly, the Consensus Index of investor sentiment is now reaching an extreme of 71% bullish, from 65% just two weeks ago.
Meanwhile, mutual fund investors are once again pouring money into equities. According to the latest statistics from the Investment Company Institute, investors added $1.42 billion into domestic stock funds in the week ended February 2. Since the first week of 2011, which saw net outflows of $4.23 billion, domestic stock funds have seen net inflows every week this year, now totaling almost $12 billion. The renewed enthusiasm for US equities reflects several trends. First, there aren't very many alternatives. While the S&P 500 has added 21.5% during the past year, the yield on the ten-year Treasury note is just 3.6% and the average money market only 1.1%. The events in Egypt, where the equity market remains closed until Wednesday, are a stark reminder about the perils of investing in emerging markets. Housing prices are still slumping and, outside of a handful of commodities, like gold, there just aren't too many investment opportunities. How else can investors build wealth for things like retirement and college educations today?
Meanwhile, ongoing M&A activity and improved earnings are supporting higher valuations. Just last week, the stock exchange world was rocked after NYSE Euronext (NYX) said it was in advanced acquisition talks with Deutsche Boerse. Several deals were announced earlier in the week as well after AOL (AOL) said it was buying the Huffington Post, Danaher (DHR) - Get Danaher Corporation Report made a bid for Beckman Coulter (BEC) , and Ensco (ESV) made a play for Pride Petroleum (PDE) . Companies are using cash to make acquisitions andgrow earnings. Today, the S&P 500 trades at 15.5X past earnings and 13.5X forward earnings, which is "not unreasonable given where interest rates, inflation rates, and earnings growth rates are today," according to Briefing Research's Chief Market Analyst Patrick O'Hare.
So, while bullish sentiment is high and the S&P 500 has gained 21.5% during the past year, earnings along with M&A activity are supporting valuations. Now, bullish sentiment is bubbling, and with a clear absence of interesting alternatives, money is flowing back into the stock market. This trend can become self-reinforcing and inspire another round of gains, even as pundits call for a pullback after a 26.9% market rally since August. As O'Hare points out, "The stock market might just keep running because everyone seems to be expecting a pullback...When everyone is calling for the pullback that refuses to show, participants get anxious they are going to miss out on further gains and keep pushing the market higher."
In this environment, we see many institutional investors or "smart money" players using combination stock and options strategies to play trends, which allow them to place much less capital at risk. For example, the biggest options trade so far Monday is a block of 58,500 Citi (C) - Get Citigroup Inc. Report April 5.5 calls that traded at $0.07 on the American Stock Exchange AMEX. A buyer took a position in 60,000 of these calls, according to a source on the AMEX floor, and is probably looking to "lock in" the right to buy 6 million Citi shares at $5.50 through the April expiration. That's a very simple strategy. It's certainly not the only way, but one of many ways to participate in the rally, but not get your clock cleaned if there's a sudden change of trend. Other recent examples from the OptionsProfits team of strategists include covered calls, time spreads, call butterflys, collars, and straight stock purchases.
At the time of publication, Fred Ruffy held no positions in the stocks or issues mentioned.
Frederic Ruffy is an experienced trader and provides daily commentary and analysis of the options market. He is co-founder of the web site, WhatsTrading.com. His work has also appeared in Futures Magazine, Technical Analysis of Stocks & Commodities, Stock Futures and Options, and Sentiment.
In addition to writing market commentary and trading-related books and articles, Fred has also worked as an instructor, educating investors on advanced topics like measuring volatility, the benefits of sector rotation and the risks and potential profits from trading around earnings. An active trader himself, with over 15 years securities industry experience, his market observations and analysis of the options market are featured regularly in the financial press including Barron's, Reuters, The Wall Street Journal, and Bloomberg.
On February 24, TheStreet's OptionsProfits is hosting a webinar featuring Dr. Paul Price of Beating Buffett. Dr. Price will discuss selling, rather than buying options as a keynote strategy. His basic premise is the strategic use of option sales combined with solid fundamental analysis leads to wide statistical bands of high profitability while incurring below average risk.
OptionsProfits For actionable options trade ideas from a team of experts, visit TheStreet's OptionsProfits now.
Readers Also Like:
>>The Difference Between Buying and Selling a Call
Readers Also Like:
Readers Also Like: