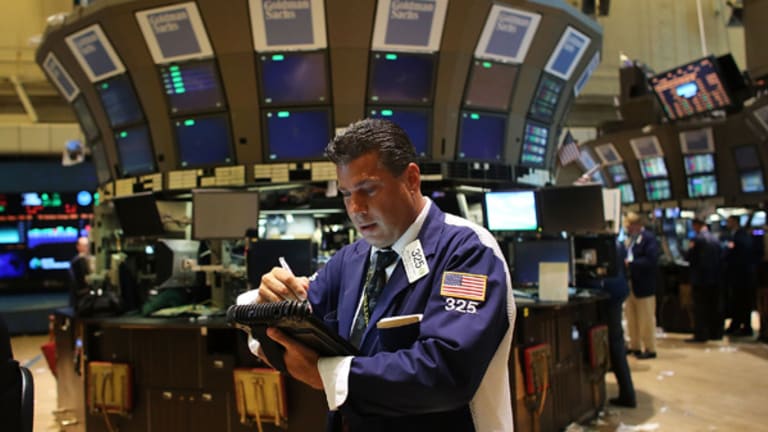 TIVO All-In-One: Tune Into This!
Jill Malandrino of Options Profits and Chief Strategic Officer of T3Live, Scott Redler, give you the long and short case in shares of TIVO. Mark Sebastian of Option Pit tells you what he sees in the options market and how to play the name.
Let's take a look at the T3/OP video with Jill and Scott as they walk you through the fundamental and technical case in shares of
TiVo
(TIVO) - Get Free Report
. While Jill and I may not like the stock and Scott does, that is how markets are made. (buyers and sellers, short- and long-term holders). This is a perfect example of that. The take away is position management, discipline and adhering to your trading plan.
If one takes a little time to investigate the way options order flow moves in TIVO, one may notice that there is an especially large amount of open interelst on the 11 strike in almost every month. Futher more they will notice heavy call volume on the 10 strikes for several months out, and heavy call open interest in the January 12.5 calls.
Interestingly, every one of these seems to be call sales as traders do not believe that TIVO can sustain itself above $10.00 for any period of time. This holds IV down, even as TIVO drops in price pretty quickly. In a low IV stock that is taking a dive, the trade is to hop in is a simple long put. If IV stays low, the put will have a lot of gamma that will work in its favor, allowing it to increase in value as the price of the underlying drops like a stone (something it is going to do until it hits $9, or so). If vol does increase, which it should do as TIVO crosses $10.00, a put buy could really product a nice return.
Lets buy the October 10 puts, with a goal being to double the price of the option. We will bail on these option if they lose half their value.
Trade: With TIVO trading at $10.25, buy to open TIVO October 10 puts for $0.43.
At the time of publication, Jill Malandrino and Scott Redler held no positions in the stocks or issues mentioned, while Mark Sebastian was long TIVO puts.