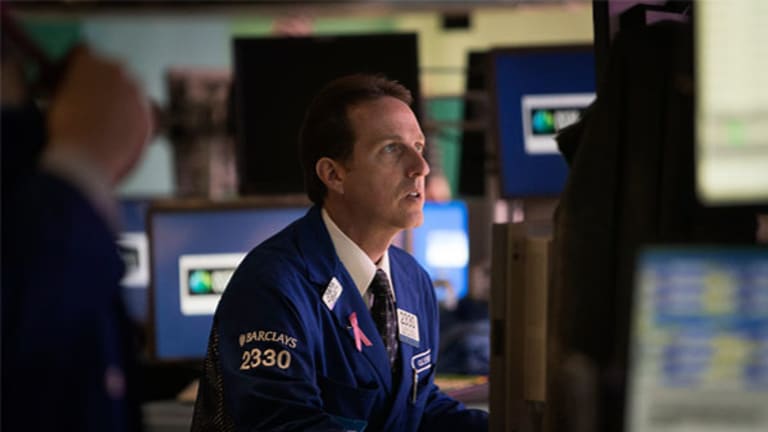 Things Are Not Always What They Seem
We are initiating a credit spread kicker on shares of DHI. This spread allows us to be protected on the downside, while collecting theta with no limit to the upside.
When it comes to options, what can seem like a bearish play can actually be a bullish play and what can be bullish is actually bearish. Take the 30,000 puts that traded in
DR Horton
(DHI) - Get Free Report
this morning. A customer paid up for the January puts, paying $0.73, with the stock around $11.07. On the surface, one might think it was a bearish play. However, if a trader takes a step back and looks at what going on around this trade, one might have a different opinion.
First, home builders are up on the wake of today's housing start and building permit reports. Both reports were well ahead of expectations. Next, if we look at rates, with the long-term yield so low, the price for cash now is so inexpensive, builders that can get their hands on liquidity (something only the big boys can do right now), are in a very favorable position forward. Finally, in the SPDR S&P Homebuilders ETF (XHB) - Get Free Report, a customer bought over 50,000 of the January 2012 16 calls for $2.56 untied, with XHB trading around $15.71. This call buy was overtly bullish.
If one looks at all the above evidence, the trader will quickly realize that the DHI trade is less likely a bearish play, and more likely a customer buying puts to hedge a rather large underlying stock position. To me, despite these being puts, this is a bullish trade.
In a situation like this, I want to follow the DHI customer but I do not want to be paying time decay. I will construct a combination of bullish put spreads with an upside call or two (this is actually a variation on the risk-reversal). I would probably sell the January 2011 7.5/10 put spread 5 times at about $0.54, then use a small portion of this cash to finance the purchase of 2 January 2011 12.5 calls for $0.52. I call this trade the credit spread kicker. This spread allows me to be protected on the downside, while collecting theta and I do not have a limited upside.
Trades: Sell to open 5 DHI January 10 puts at $0.72, buy to open 5 DHI January 7.5 puts for $0.18 and buy to open 2 DHI January 12.5 calls $0.52.
Net sell the DHI 7.5/10/12 credit spread kicker collecting $166.00.
At the time of publication, Mark Sebastian held no positions in the stocks or issues mentioned.
Mark is a former market maker on both the Chicago Board Options Exchange and the American Stock Exchange, and is currently the Director of Education at The OptionPit.com and the Director of Risk Management for a private hedge fund. Mark also writes Option911.com, a popular index and equity options blog.
OptionsProfitsFor actionable options trade ideas from a team of experts, visit TheStreet's OptionsProfits now.
Readers Also Like:
>>Every Ship at the Bottom of the Ocean had a Chartroom
Readers Also Like:
Readers Also Like: