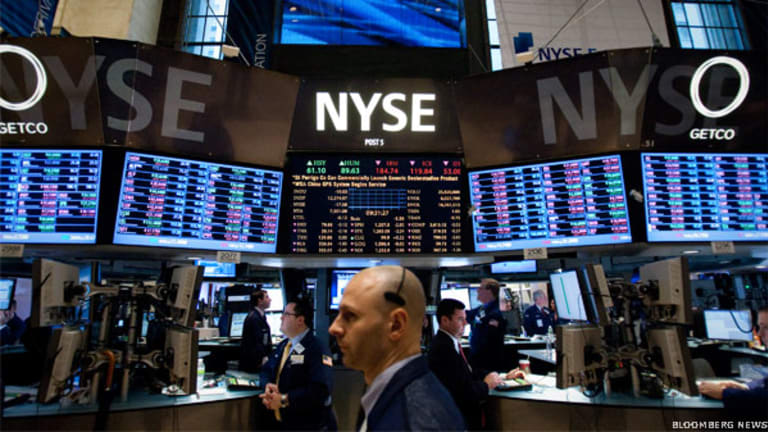 The Vigilant Trader
Strive towards precise execution of trade setups and focus on becoming a disciplined and vigilant trader.
I truly hope no readers of
OptionsProfits
were long options in
Amazon.com
(AMZN) - Get Amazon.com, Inc. Report
. We've been looking at serious resistance in the S&P 500 around 1300, and it appears that the retail giant's miss with yesterday's earnings may be enough to get the bears a solid footing in this market. If you were long AMZN calls, or even worse sold puts, allow me to offer a few words of advice and consolation as I speak from experience in regards to playing earnings.
It's something every options trader has to go through. When I talk with novice traders, they all have delusions of holding 1,000 out-of-the-money contracts in a stock that gaps 30 points in their favor. While I can't say that I blame them, and it is an idea to entertain in jest, any seasoned trader will tell you attempting to guess a company's earnings is not a strategy, plan or setup. If I want to gamble with my capital, I'll step up to the craps table in Vegas.
With the solid run AMZN had yesterday I can only imagine the sentiment of a trader that bought yesterday's highs. Fear of missing a big move can be a trader's worst enemy. And while this drop in AMZN may or may not be justified, price action is king and the only thing you can do from here is remain calm, and carry on. If I had bought calls in AMZN before yesterday's open and were faced with a decision this morning, I always setup a "box play". This is very simple and only requires looking at the stocks overnight low and high. A break below the low is a key signal to cut your losses, and while we're still a few points away from that in AMZN, I've found it's the best way to handle the situation. If it holds these levels you may be able to recoup some of your losses and can look for shorter term signals to get out.
This also helps illustrate the importance understanding volatility. There are various indicators that can plot this for you on several platforms and make it much easier to see the spike in the options price. So now the new trader that bought calls yesterday not only has to deal with the massive drop in the stock's price but also has to deal with the volatility dropping, resulting in an even lower price for their option. Learning these lessons can be painful and expensive. Consider it tuition to one of the world's largest schools. Strive towards precise execution of trade setups and focus on becoming a disciplined and vigilant trader.At the time of publication, John Carter held no positions in the stocks or issues mentioned.
John is a Commodity Trading Advisor with Razor Trading. McGraw Hill commissioned him to write a book entitled Mastering the Trade, which was released in January 2006. Carter has also been featured on ABC Money. He and Hubert Senters founded and run the Trade the Markets web site.
OptionsProfits For actionable options trade ideas from a team of experts, visit TheStreet's OptionsProfits now.
Readers Also Like:
>>Understanding Delta to Pick the Right Trade
Readers Also Like:
>>Political Risks From Unrest in the Arab World
Readers Also Like: