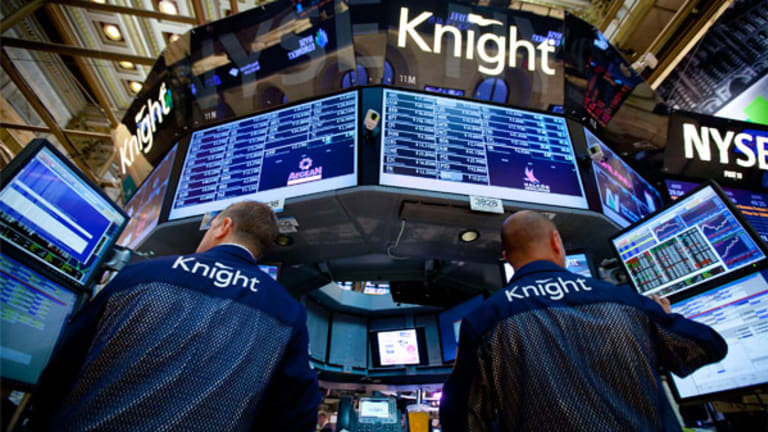 The Bar is Closing
Volatility on shares of Ford is developing a 'bar is closing' curve, because it implies that the underlying can go where ever it wants but it can't stay here.
There are four main trades: bullish, bearish, short volatility and long volatility trades. Long volatility trades seem 'sexy' to many traders because it can be exciting to 'scalp gamma' or profit from volatility. However, these are probably some of the most difficult trades to execute properly because it is really hard to sniff out good long volatility plays (don't forget traditionally implied volatility (IV) is 2% higher than realized volatility).
One way to find stocks that might be good for gamma scalping, is to spot a combination of order flow (something I like to follow) and the existence of what I call a 'breakout-skew curve.' I breakout-skew curve has a definitive smile that looks as sinister as the Grinch's just before he entered Whoville dressed as Santa. I sometimes like to call this the 'bar is closing' curve, because it implies that the underlying can go where ever it wants but it can't stay here.
We are seeing this type of curve develop in Ford Motor Company (F) - Get Ford Motor Company Report paper flow has been bullish for the last few days pushing the call side of the curve higher. While the at-the-money volatility has certainly increased, as has the downside of the curve, it is the upside of the curve that has seen the largest increase in volatility.
I like Ford. The company passed on the bail out, it went out alone and have come out stronger than it was 20 years ago. That said, I don't see how this stock is going to continue to sky rocket. The IV of this stock is higher than it was this time last year, and the stock is almost double the price. I think this stock is likely to rally, but the volatility is over done.
Since it is cheap to buy downside, I would be looking to put on bullish 1 by 2 call spread for a credit. With Ford trading at $16.80, I would buy 1 December 17 call for $0.84 and sell 2 December 18 calls at $0.48. This trade makes the most at 18 and cant lose until the stock price moves past $19.00, a place I do not think Ford will get to before the holiday.
Trade: With F trading at $16.80, buy to open 1 F December 17 calls for $0.84 and sell to open 2 F December 18 calls at $0.48.
The net buy is a F 17/18 1 by 2 call spread for a credit of $0.12.
At the time of publication, Mark Sebastian held no positions in the stocks or issues mentioned.
Mark is a former market maker on both the Chicago Board Options Exchange and the American Stock Exchange, and is currently the Director of Education at The OptionPit.com and the Director of Risk Management for a private hedge fund. Mark also writes Option911.com, a popular index and equity options blog.
OptionsProfits For actionable options trade ideas from a team of experts, visit TheStreet's OptionsProfits now.
Readers Also Like:
>>The Gestalt Approach to Motorola
Readers Also Like:
Readers Also Like: