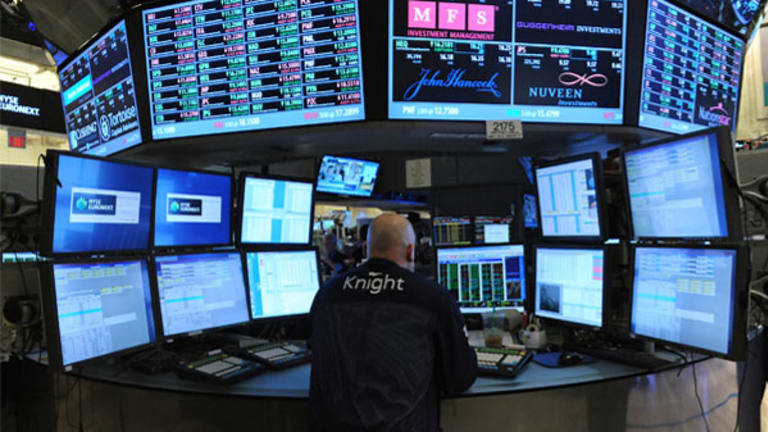 That'll Leave a Mark
This is how a massive VXX trade turned into an even bigger loser when looking at the options alone.
I noted the record-breaking volume in the
CBOE Volatility Index
options and options on the related
iPath S&P 500 VIX ST Futures ETN
as investor concern regarding Washington boosted implied volatilities and took the broad market lower. The largest trade seen was the massive VXX ladder trade that traded on Oct 10 where a customer bought a huge block of Nov 16 puts and sold lower strikes to finance the position. As I mentioned in that note, the 'worst case' for that trade would be VXX plunging lower too quickly or too far -- that move would make the short strikes (13,14, and 15) blow up with losses much greater than gains seen on the long 16 strike puts. The net outlay on the ladder was only $200,000 -- with such size traded (long 88,000 puts, and short a total of 247,000) that the theoretical profit and loss potential was big, very big -- $20 million in profits possible at best -- outcome, while worst case (an impossible VXX at zero) could be $200 million.
Well take a look at the VXX chart this month:
As the market quickly moved from dire concern back to the bull-market exuberance seen for most of 2013, Implied volatilities were quickly crushed and VXX is currently trading below $13 -- a new ALL TIME LOW that puts all of the strikes involved in the ladder squarely in-the-money.
While it is very possible the trader used a delta-hedge of short VXX as part of this trade, and/or that the trade was designed to hedge a large equity stake that has lifted as the broad market bounced to new highs- both of which could offset the options losses, but looking at the options alone, we show the trade as a nearly $10 million loser.
OptionsProfits can be followed on Twitter at twitter.com/OptionsProfits
Henry can be followed on Twitter at twitter.com/OptionAlert
At the time of publication, Henry Schwartz held no positions in the stocks or issues mentioned.